EV Battery Tech-Innovation Webinars | Free-to-Attend
All of our webinars are free to attend & presented live. All you need to do is register for the relevant sessions individually, with your corporate email address. Sorry, no personal email addresses will be approved.  If you can not make a session at the scheduled time, register anyway and we'll send you a link to access on-demand!
MONDAY 31 AUG 2020 | 11:00AM ET (USA)

[REGISTER]
EV Battery Pack Design and Material Selection for High Performing Batteries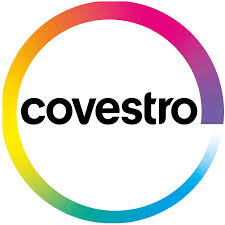 Terry Davis, Global Technical Lead-Batteries, Application Development, COVESTRO
Rudy Gorny, Global EVBP Product Development Lead, Product Technology, COVESTRO
EV battery pack performance and design needs per test plans
Understanding EV battery test metrics vs. key design solutions
Mapping EV battery test metrics to the right EV battery packaging materials
Recyclable resins for EVBP and circular economy
MONDAY 31 AUG  2020 | 14:00PM ET (USA)

[REGISTER]
Silicone-Dominant Anode Technology For EV Production: The Next Big Thing In Anode Technology
Analysing the practical advances in silicone anode technology and addressing the same attributes that make it attractive.
Introducing silicon into automotive-grade lithium-ion cells has been a major topic in the EV industry in the past decade
Replacing the graphite in a cell with silicone means that you can use less anode material – effectively increasing the overall energy that can be stored within the same volume.
TUESDAY 01 SEPT 2020 | 11:00AM ET (USA)

[REGISTER]
Three Innovative Material Solutions to Address Technical Challenges in Automotive Electrification


Joseph Kaiser, Vice President of Product & Market Development, Materion
TUESDAY 01 SEPT 2020 | 14:00PM ET (USA)

[REGISTER]
Silicone Thermal Interface Materials
Understanding  thermal resistance and how it relates to thermal interface materials
How to reduce thermal resistance for better heat transfer
How does bond line thickness affect thermal performance?
How particle size and pressure helps to achieve the right bond line thickness
How does contact resistance affect thermal performance and how can it be improved?
What types of pumps can be used to dispense thermal interface materials and choosing the right dispensing pattern and dispensing needle for the application
Mixing potting materials to ensure consistent material quality?
Understanding the Thixotropic Index (TI) and why is it important
WED 02 SEPT 2020 | 11:00AM ET (USA)

[REGISTER]
Making Lithium Batteries Safe – Eliminating Thermal Run-Away

Dr. Dirk L. Van Hyning, Ph.D. CCO, Soteria Battery Innovation Group
How to enabling portable electric power without the risk of fires, no matter the circumstances
Exploring material architecture that eliminates the spark on the inside of a battery that can cause fires
Increasing these materials availability to every battery manufacturer to from a broad supply base
Soteria current collectors now available from multiple sources down to 8um thickness with efforts to reduce thickness down to sub-5-micron
Dreamweaver separator now available from multiple commercial sources
Two pre-productions cells now available for testing: a 5Ah NMC811/Graphite (240 Wh/kg) Pouch Cell made by Svolt and a 25Ah NMC523/Graphite pouch cell made by LiFun.  Both exhibit exceptional charge/discharge and safety performance.
Cylindrical cells available 3Q 2020
WED 02 SEPT 2020 | 14:00PM ET (USA)

[REGISTER]
Driving Toward the BEV Tipping Point: Solving cost and scalability challenges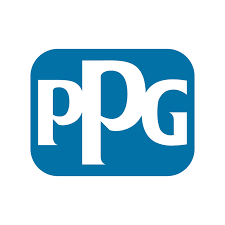 Dave Malobicky, General Manager & Team Leader, PPG's Mobility Business PPG
In the webinar Dave will address how a new approach to tackling battery pack issues (safety, dielectric isolation, thermal management, and other battery related topics) with coatings can help solve multiple issues at once.
Coatings designed for battery fire protection (BFP) can be readily be applied at high throughput as a coating layer onto the battery pack lid.
During normal use coatings based BFP products can provide corrosion and dielectric protection to the pack lid and will have minimal thermal insulation to better enable battery cooling.
These products add minimal weight or volume to the EV battery when compared to traditional BFP products.
In the case of a battery fire scenario, these intumescent coatings will support the isolation of flames, heat and prevent the battery lid from reaching high temperatures.
BFP coatings thickness can be optimized to specific battery designs and requirements.
THURS 03 SEPT 2020 | 11:00AM ET (USA)

[REGISTER]
Upscaling processes for new battery raw materials from laboratory into industrial production 

Peter Vervoort, Vice President – Product Development & Technology, ONEJOON
Axel Weiand, Vice President – Sales New Business, ONEJOON
Onejoon – a global player in the battery raw material processing
Production equipment – a considerable factor for the batteries lifetime sustainability
From lab into industrial size production: It takes broad process experience to define the right steps from lab through validation into production
Kilns for Cathode Active material: Pusher and Roller kilns – challenges and advantages
Kilns for Anode Material: choosing from a wide range of modular furnace solutions, customized to meet specific process requirements
The right concept for the right process – Comparison between rotary furnaces, roller hearth furnaces, pusher furnaces and tube furnaces
Experience matters: building a tight cooperation between the furnace builder and the raw material producer to reach a fast and smooth transition into large scale production
Test center and Simulation: Combination of production scale tests and supporting CFD and FEM simulations for an efficient scale up
THURS 03 SEPT 2020 | 14:00PM ET (USA)

[REGISTER]
Increasing the Performance of Energy Storage with Graphite Materials

 Speaker Bio | Company Profile 
Exploring the advantages of synthetic graphite over natural graphite for BEV lithium-ion batteries
Highly efficient and safe lithium-ion batteries (LiB) are required almost everywhere. And graphite is indispensable as an anode material in lithium-ion battery cells
This session explores the broadest range of customizable high-quality products and solutions for lithium-ion batteries
FRIDAY 04 SEP 2020 | 11:00AM ET (USA)

[REGISTER]
BMS Validation Testing
Addressing the tasks of preserving a battery's efficiency , lifespan, thermal stability and safety
Different cooling strategies, distribution of BMS cell monitoring resources and BMS architecture
Customising BMS algorithms and testing to a vehicle's target segment and driving style
Why a battery Simulator?
What aspects of a BMS are being tested?
Custom battery management systems
FRIDAY 04 SEPT 2020 | 14:00PM ET (USA)

[REGISTER]
Electro-Thermal Modelling & Simulation of Li-ion Battery Packs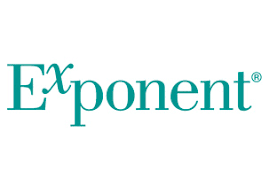 An introduction to battery leak testing, outlining the key challenges 
Comparing testing with air vs. tracer gases
Identifying different measurement methods and parameters
System applications for air and tracer gases

If you are interesting in hosting or sponsoring a webinar or virtual workshop as part of this years EV Battery Innovation Webinar Series please contact us on
info@we-automotive.com or by phone on  USA +1 (313) 799 2911  or  Europe +44 (0)7932 631 029
Keeping Your Audience Engaged!
60 Minute Live Workshops & Webinars – Book Yours Now
Engage Your Target Audience
Host the most advanced, innovative, online Webinars and virtual events with multiple speakers and fully interactive attendees.
Easy Set-Up And Registration
Customize and brand your webinar advertising and registration forms. Retain registration management if you would prefer; collect delegate names, job titles, email addresses and telephone numbers.
Present With Confidence
We host via a cool, state-of-the-art, trendy, all singing all dancing platform! It is simple and intuitive for presenters and has advanced interactive capabilities for attendees from desktops, laptops, mobile devices, and conference rooms.
Chat: Set private and group panellist chat settings for attendees and panellists
Q&A And Polling: Manage and share audience input in Q&A dialog box where attendees ask questions, either live audibly or text answers
Attendee "Raise Hand": Increase attendee engagement by allowing virtual hand-raising
Attention Indicator: Track how engaged your audience is with your content and which viewers show the most interest
HD Video And Audio
Multiple live video presenters and panellists can share their webcam and interact with the audience; If you'd prefer, you can to remain unseen, or just post a profile picture.
Live Broadcasting
We can all broadcast live across all social media channels with Facebook Live, YouTube and LinkedIn integrations.
Full Featured Host-Controls
Mute/unmute panellists, and promote attendee to panellist, giving them audio and video capabilities for enhanced engagement.
Reporting & Analytics
Get reports on registrants, attendees, polling, engagement levels and Q&A for follow up.
On-Demand Viewing
Host larger-scale events with help from our team, including planning, rehearsal and live support.