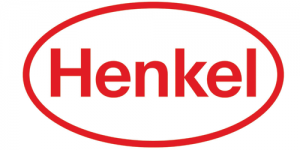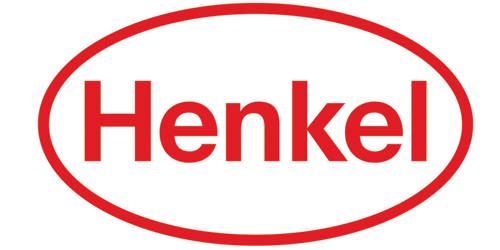 Henkel operates globally with a well-balanced and diversified portfolio. The company holds leading positions with its three business units in both industrial and consumer businesses thanks to strong brands, innovations and technologies. Henkel Adhesive Technologies is the global leader in the adhesives market – across all industry segments worldwide. In its Laundry & Home Care and Beauty Care businesses, Henkel holds leading positions in many markets and categories around the world. Founded in 1876, Henkel looks back on more than 140 years of success.
In 2017, Henkel reported sales of 20 billion euros and adjusted operating profit of around 3.5 billion euros. Combined sales of the respective top brands of the three business units – Loctite, Schwarzkopf and Persil – amounted to 6.4 billion euros. Henkel employs more than 53,000 people globally – a passionate and highly diverse team, united by a strong company culture, a common purpose to create sustainable value, and shared values. As a recognized leader in sustainability, Henkel holds top positions in many international indices and rankings.
Henkel's preferred shares are listed in the German stock index DAX. For more information, please visit www.henkel.com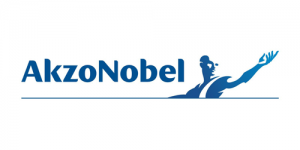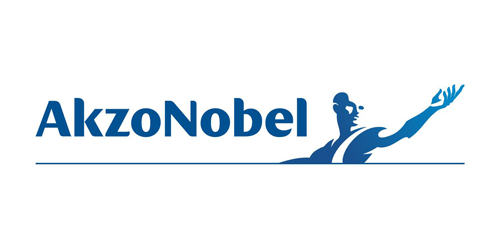 AkzoNobel has a passion for paint. We're experts in the proud craft of making paints and coatings, setting the standard in color and protection since 1792. Our world class portfolio of brands – including Dulux, International, Sikkens and Interpon – is trusted by customers around the globe. Headquartered in the Netherlands, we operate in over 80 countries and employ around 35,000 talented people who are passionate about delivering the high performance products and services our customers expect.
For more information please visit www.akzonobel.com.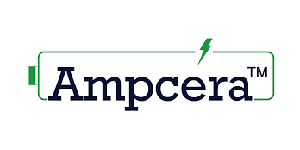 Ampcera is an innovator in advanced solid-state electrolyte materials that enable next-generation lithium batteries for electric vehicles (EVs) and other applications. Its novel materials would double the driving range and allow superfast charging of EVs. Its scalable composite manufacturing technology would significantly reduce the cost of EV batteries. Ampcera's solid-state electrolyte materials have been used by more than 100 customers worldwide, including major automotive OEMs and battery companies.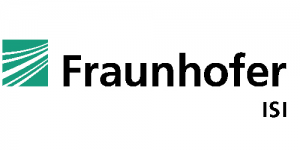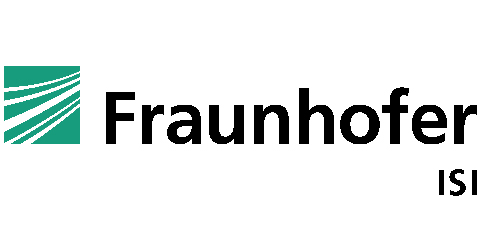 Fraunhofer is Europe's leading application-oriented research organization.Our research efforts are geared entirely to people's needs: health, security, communication, energy and the environment. As a result, the work undertaken by our researchers and developers has a significant impact on people's lives.
We are creative. We shape technology. We design products. We improve methods and techniques. We open up new vistas. In short, we forge the future.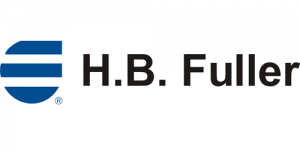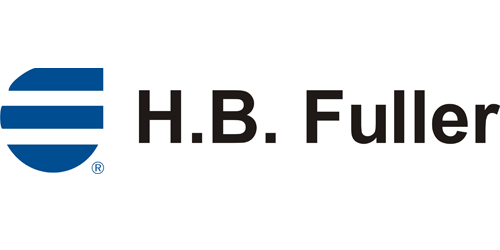 H.B. Fuller is a leading global adhesives provider focusing on perfecting adhesives, sealants and other specialty chemical products to improve products and lives.
Your day probably begins and ends with us. Just about everywhere you look – including the windows through which you see and the magazines you read – you'll find industrial adhesives and sealants produced by H.B. Fuller. Most likely, we made the glue holding together your cereal box, the seals that keep your refrigerator airtight, and the specialty adhesive in your baby's disposable diaper. While our products are virtually invisible, they play a vital role in ensuring the quality and convenience of modern life. We take pride in working with our customers to add value.
At H.B. Fuller, we are committed to connecting what matters, bringing together people, products and processes that answer and solve some of the world's biggest adhesion challenges. Through our reliable, responsive technical service, we create lasting, rewarding connections with customers in the packaging, hygiene, electronic and assembly materials, automotive, paper converting, woodworking, construction, general assembly and consumer goods industries.
And, we are committed to building an environment where employees are engaged, challenged and given an opportunity to drive superior results. We firmly believe that our employees drive the success of the company. With long-term, profitable growth as the ultimate goal, we strive to cultivate an environment that offers stimulating and financially rewarding opportunities.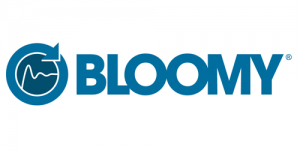 Bloomy Controls, Inc. (Bloomy®) provides battery management system (BMS) testing equipment, including battery cell simulators, hardware-in-the-loop (HIL) test systems, and manufacturing functional test systems that help battery and EV companies increase quality and accelerate new vehicle programs. Our open and modular approach utilizes best-in-class technology from commercial suppliers, achieving maximum performance with high levels of configurability and self-maintainability. For more information on Bloomy, visit www.bloomy.com
Bloomy is a registered trademark of Bloomy Controls Inc.
Product Descriptions
The Battery Simulator 1200 is a 12-cell simulator that is the fundamental building block of many different BMS test systems. Each cell has individually programmable 0-5VDC levels and sinks as well as sources current to the test BMS. It is analogous to a battery module, except it is not susceptible to the hazards of real batteries. Since it is isolated to 1,000 Volts, you can combine multiple 12-cell simulators in series in order to simulate a larger pack. It is a commercial off-the-shelf product that is FCC and CE certified and used by EV companies throughout North America, Europe and Asia.
The Battery Fault Insertion Unit provides 24 channels of intelligent switching for the Battery Simulator 1200 enabling simulation of open-circuit and short-to-rail fault conditions. The Battery FIU and Battery Simulator 1200 work in tandem to provide comprehensive battery test scenarios that enable safe and efficient automated BMS testing, without the hazards of real batteries, or the bulk and complexity of power supplies and loads.
The BMS HIL Test System is used to simulate a complete battery pack, as well as environmental and load conditions, in order to test the BMS in real time. It is ideal for iteratively testing and optimizing BMS firmware and software, including cell balancing, SoC and SoH algorithms, over-temperature and other alarm thresholds, safety interlocks, response times, and many more conditions. The software runs a set of Simulink or other models to simulate a specific battery cell chemistry, custom and industry-standard drive profiles, charge/discharge cycles, thermal runaway, and various faults.
The BMS Validation System is used to comprehensively test a BMS against all specifications, including environmental as well as functional and performance. A test script consisting of a recipe of test steps controls an environmental chamber, sets simulated pack conditions, and monitors a batch of BMSs.
The BMS Manufacturing Test System is used to functionally test the BMS PCBAs in production, just prior to final assembly within the battery, in order to identify and eliminate any manufacturing defects. It contains a simple operator interface intended for a factory-floor technician, and logs important test and calibration data to a database. The functional test routine may include automatic loading of the BMS software on the controller, as well as calibration of any voltage monitors and current shunts.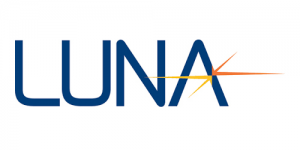 Luna Innovations Incorporated is a leader in optical technology, providing unique capabilities in high-performance fiber optic-based sensing for automotive and aerospace industries, as well as fiber optic-based test products for the telecommunications industry.
Luna's fiber optic sensing solutions deliver unique capabilities for measuring strain, temperature, acceleration and other parameters in components, materials, structures and processes.
With two proven technology platforms delivering high-definition distributed sensing and high-speed multipoint sensing, Luna's fiber optic sensing solutions span applications throughout research, product development, testing and operational monitoring.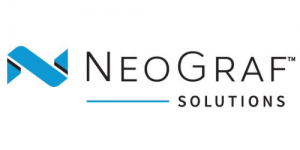 Built upon a foundation more than 135 years in the making, NeoGraf Solutions, LLC was formed in 2017. Our experience, knowledge and reputation are bedrock. Our truths are reflected in our name: Neo, for new, and Graf for our long-standing industry leadership in graphite material science.
The emphasis we put on original thinking has led to intellectual property assets that have proved transformational in many ways. Our goal is to create not just environmentally sustainable solutions, but also to help create new
opportunities for our customers, and within our industry.
NeoGraf Solutions is located where you need us, globally. Headquartered in northeast Ohio, we have resources throughout North America, Europe and Asia.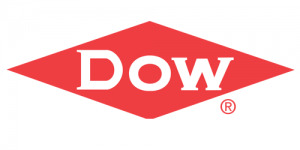 Dow is a materials science leader committed to delivering innovative and sustainable solutions for customers in packaging.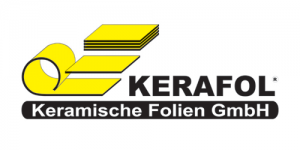 Kerafol® is the specialist on all aspects of technical ceramics.
Thanks to our decades of experience, advanced process technologies and manufacturing facilities, we are able to supply you with highly technical, top quality products. Each of our specialist businesses has its own focus and all are technically excellent and optimally staffed.
In the areas of thermal management, tapes and ceramic substrates, ceramic filters and SOFC we offer an extensive range of products for a wide variety of markets and applications.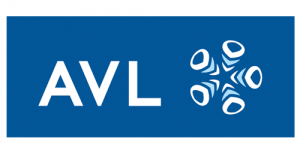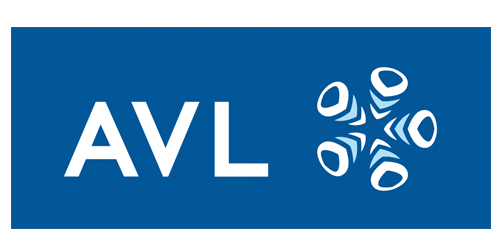 AVL is the world's largest independent company for the development, simulation and testing of powertrain systems, their integration into the vehicle as well as new fields like ADAS/AD and Data Intelligence.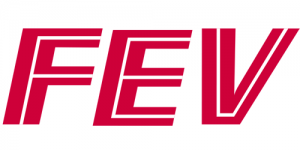 The FEV Group is a leading international service provider for turnkey vehicle development. Its range of engineering competencies includes consulting, development and testing of innovative vehicles and their powertrains from concept to series production.
The range of services for propulsion systems include modern, highly efficient gasoline and diesel engines, transmissions, hybrid and fully electric drive systems and fuel cell systems as well as their integration, calibration and homologation into the vehicle. Further core topics at FEV are alternative fuels, the development of electronic control systems, vehicle connectivity and the automation of vehicles through hardware and software development. The service portfolio is fulfilled by customized test bench and measurement equipment including software solutions that allow essential work stages to be efficiently transferred from the road to the test bench or simulation.
The FEV Group employs more than 6700 highly qualified specialists in customer-oriented development centers at more than 40 locations on 5 continents.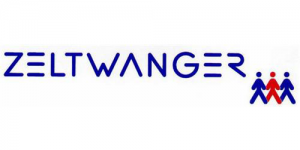 ZELTWANGER is a global technology leader for leak testing, automation and smart laser cells. We are a pioneer for production systems used in e-Mobility – including solutions for batteries and fuel cell systems. ZELTWANGER's state-of-the-art solutions are flexible, modular and scalable with production demand.
We specialize in production processes related to laser welding, laser marking, and testing, e.g. for bipolar plates, fuel cell stacks and subsequent leak testing with air or tracer gases. ZELTWANGER offers the latest solutions from individual devices to manual work stations and automated turnkey cells.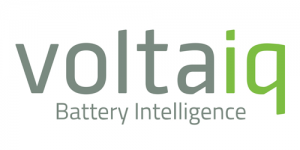 Voltaiq is the industry leader in advanced battery analytics solutions for the grid storage, electric vehicle, and consumer electronics market segments.  Fortune 500 companies, major universities and leading-edge battery companies trust Voltaiq to provide a comprehensive and transparent view of all their battery data across the product lifecycle.
The company's real-time software solutions provide actionable insights that measurably reduce product development time, create more robust products and mitigate product risk.
For more information, please visit voltaiq.com


Wildcat uses a unique-in-the-world high throughput discovery platform to accelerate battery materials R&D. This massively parallel technique enables our scientists to investigate hundreds of materials in the time standard laboratories look at only a handful.
Wildcat's customers are leaders throughout the battery supply chain, including global material suppliers, cell makers, and OEM's in the automotive, electronics, medical, and military industries.   Wildcat's accelerated development approach allows customers to reduce R&D costs and get products to market faster; new cathodes, anodes, electrolytes, synthetic methods, and formulations are all possible.
Wildcat's value proposition is its ability to speed commercialization of better batteries, reduce R&D costs, and increase the probability of technical success.  Wildcat's track record of working with leaders in the battery industry has enabled it to build and develop a world-class scientific team and materials development approach that enable its partners to accelerate commercialization success.
Wildcat also has a rapidly growing IP portfolio with over 150 granted/pending patents available for licensing opportunities spanning a wide variety of promising electrode and electrolyte discoveries.  Additional technical information, performance data, and white papers are available at our exhibit during the conference.  Additionally and for the first time, Wildcat is now open to strategic discussions with select partners about the license and sale of a complete High Throughput Platform (HTP).
Wildcat is ready to help get your new cell technology to market…F-A-S-T!

Founded in 1966, Coherent, Inc. is one of the world's leading providers of lasers and laser-based technology for scientific, commercial and industrial customers. With headquarters in the heart of Silicon Valley, California, and offices spanning the globe, Coherent offers a unique and distinct product portfolio and services for scientific research, life sciences, microelectronics, and materials processing.
Coherent differentiates from other laser manufacturers by offering the broadest product portfolio available. Our broad portfolio of lasers that vary in wavelength and output power are subtle enough for DNA studies, precise enough for microelectronics, and powerful enough to cut the strongest steel. From continuous-wave to femtosecond lasers, from a few milliwatt up to kilowatt power – we are meeting today's and tomorrow's laser needs across the spectrum.
In automotive, whether it's processing of metal, polymer, wood, fabric, display production or microelectronics fabrication, Coherent lasers and systems deliver superior results in processes that are often difficult or impossible to accomplish using other technologies. In virtually every technology layer in modern automotive manufacturing – from electronic components, to the processing of light-weight materials like high-strength steels, aluminum, magnesium and CFRP, to the 3D printing of prototype parts − we are there to provide solutions that increase quality and yield, shorten production times, and reduce costs. And when it comes to e-mobility, we are leading the way with innovative solutions for battery cell & pack manufacturing as well as electric motor production. While automotive manufacturers have successfully employed fiber lasers in metal welding for over a decade, efforts still continue to improve part quality and efficiency. Latest advancements in the company's unique fiber laser technology with adjustable ring mode (ARM) open up even more welding capabilities for challenging materials.
Coherent is your partner in implementing laser technology. Whether you need lasers or sub-systems with scanners, vision systems or sensors, we can deliver the ideal solution for your application and help you get it running. No matter what level of integration you require, we'll support you with our in-depth applications knowledge to deliver the optimum solution for your specific needs.

Since 1948, AMADA WELD TECH has worked to achieve one goal: to solve our customer's manufacturing challenges. Knowing there is no one solution that fits all, we strive to provide our customers with innovative and reliable manufacturing technology solutions so that we may be their single source provider.
For each type of battery manufactured, AMADA WELD TECH offers a production solution: equipment and systems for resistance or laser welding, micro TIG welding, laser marking, laser cutting. We have in-depth knowledge and experience for each battery category and application: laser welding dissimilar metals for battery tabs or resistance welding for tab design optimization.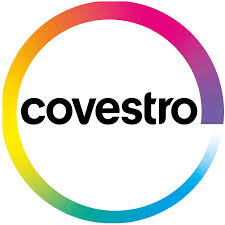 Covestro is among the leading suppliers of premium polymers. Our materials and application solutions are found in nearly every area of modern life.
Innovation and sustainability are the driving forces behind the continuous development of our products, processes and facilities.
Covestro develops sustainable solutions to the greatest challenges of our age: climate change, resource depletion, urban expansion, population growth and the resulting increase in awareness of environmental issues. These will inevitably lead to a higher demand for renewable energies, alternative resources, energy-efficient transportation, and sustainable, affordable housing.
Covestro aims to meet this demand with long-lasting, light, environmentally friendly and cost-effective materials, which in many cases are suitable replacements for conventional materials such as steel and glass.
We do so by focusing on innovation and sustainability and by following our objective: "To make the world a brighter place".

"Materion's Performance Alloys and Composites group develops materials solutions that enable innovation, performance and profitability for customers operating in demanding industries. Our broad portfolio of solutions includes clad metals, metal matrix composites, technical ceramics, high performance alloys and beryllium products. We work closely with our customers to identify or custom-engineer materials with all the properties and capabilities they need to bring their plans from concept to fruition."

At PPG (NYSE:PPG), we work every day to develop and deliver the paints, coatings and specialty materials that our customers have trusted for more than 135 years.
Through dedication and creativity, we solve our customers' biggest challenges, collaborating closely to find the right path forward.
With headquarters in Pittsburgh, we operate and innovate in more than 70 countries and reported net sales of $15.1 billion in 2019. We serve customers in construction, consumer products, industrial and transportation markets and aftermarkets. To learn more, visit www.ppg.com.


ONEJOON GmbH is a Germany based thermal processing equipment manufacturer with locations in Bovenden and Böblingen Germany.
ONEJOON recently acquired Eisenmann Thermal Solutions and the new company has a combined 100 years of experience with high temperature equipment used in the Thermal Processing industry.
The combined companies employ approximately 250 people worldwide.
ONEJOON is the technology and market leader for oxidation ovens and carbonization furnaces used in the production of carbon fiber.
ONEJOON also has a very strong position in the markets for cathode and anode material production for lithium-ion batteries. Other key target markets include the following:
• Hardening of blades and saw bands
• Sintering of metals and ceramics
• Heat treatment of aluminium wheels and structural parts
• Powder chemistry and advanced materials
ONEJOON supplies not only customized furnace technology but can also provide all supporting equipment and services as well. This includes the application of automation equipment, material flow expertise, process integration and system optimization.

Arkema is a leading global supplier of specialty materials and advanced material solutions.
The Group is structured into 3 complementary, resilient and highly innovative segments dedicated to Specialty Materials – Adhesive Solutions, Advanced Materials, and Coating Solutions. These 3 segments meet the challenges in a wide range of industries including renewable energy, potable water, aerospace, healthcare, and automotive.
Arkema also works to contribute to a greener and more responsible future by providing innovative materials that reduce our customers' carbon footprint. The Group recently broke ground on what will be Arkema's largest investment to date – a new factory in Singapore for producing our polyamide 11 products. Polyamide 11 derives 100% of its carbon from the castor plant, making it a much more environmentally friendly alternative to other high performance polymers.
Some of Arkema's other specialty polymer solutions include Kynar® PVDF, Pebax® thermoplastic elastomers, and Kepstan PEKK. www.arkema.com

At Morgan Advanced Materials, we engineer, manufacture, and supply technologically advanced fibre and microporous materials to help the automotive industry solve complex thermal runway and fire protection challenges in electric vehicles.