All of our webinars are free to attend. They are presented live and are interactive, so you are able to communicate between attendees and with the hosts to ask questions. If you can't attend a session at the schedules time please register anyway, we'll send you a link to view the session on-demand when it's finished. Please ensure you register with a
corporate email address

to be granted access.
Extending Battery Life of Electric Vehicle Fleets

Dr. Veronika Obersteiner, Project Manager – AVL
Battery Lifecycle Management To Improve Battery Value And Profitability

Battery Degradation Minimization By Thermal Management, Operation And Charging Strategy Optimization

Thermal, Electrical And Mechanical Effects On Battery Aging

Real-Time Battery Electric Vehicle Fleet Data Collection In The Field

Battery Aging Testing, Modelling And Lifetime Prediction

Customized Fleet Analytics Platform And Fleet Recommendations
Silicone Foams And Thermally Conductive Silicones In Battery Pack Assembly


Erica Everett, North America Marketing Manager, E-Mobility, Dow Consumer Solutions – Speaker Bio

Kate Johnson, Technical Business Development, E-Mobility, Dow Consumer Solutions – Speaker Bio
Battery fire protection with lightweight silicone foams
Introduction to the large Dow portfolio of thermally conductive silicones
Battery thermal management with silicone gap fillers
Simulation To Aid Design: Accurately Predicting Thermal Performance And State Of Health Of A Battery Pack

Michael Bires, Director Product Line Thermal Management & HVAC – AVL
Dr. Armin Traussnig, Simulation and System Development Thermal Management – AVL
Battery Thermal Management Tasks
Battery Thermal System Development Process
Cooling Concepts
Electro Thermal System Simulation
Battery Thermal Management On Vehicle Level
Battery Thermal Control
Methodology for Modelling and Simulating Battery Thermal Runaway Events

Dr. Waldemar Linares, Advanced Simulation Technologies
AVL Powertrain Engineering, Inc.
Thermal Propagation Based on Material Properties
Evaluation of Different Venting Strategies And Burn Disc Positioning
Evaluation Of Venting Gas Hazard Factor Due To Flammability And Autoignition
Effect Of Venting Gas In The Melting Of Barriers
Thermal Interface Materials – Gap Filler Liquids for Battery Systems

Wolfgang Höfer, Sales Manager – Kerafol
Silicones and ceramic fillers – adjusting screws for mechanical, thermal and electrical properties

Thermal Interface Materials (TIM)

Ensuring Reliable Thermal Management For Operational Safety in Batteries and power conversions

Thermal Transfer at Batteries

Benefits of Gap Filler Liquids for Batteries

Cost-Efficient Processes And Technologies Allowing High-Speed Assembly Of Cells
Specifying Thermal Management Solutions For Battery Pack Design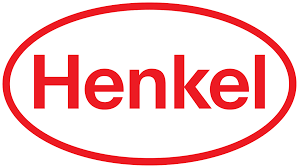 Dr. Pradyumna Goli, Business Development Manager, E-Mobility –  Henkel Corp
Innovative Technologies With A Focus On Sustainability, Lightweight & Efficiency
The EV Powertrain Deployed E-Mobility Solution For (TIMs)
Thermal Conductivity And Resistance
Thermal Interface Materials (TIM)
Fundamentals of TIM vs Thermal Resistance
Battery Systems – Liquid Gap Filling TIMs
Long-Term Reliability And Testing

If you are interesting in hosting or sponsoring a webinar or virtual workshop as part of this years EV Battery Innovation Webinar Series please contact us on
info@we-automotive.com or by phone on  USA +1 (313) 799 2911  or  Europe +44 (0)7932 631 029
Keeping Your Audience Engaged!
60 Minute Live Workshops & Webinars – Book Yours Now
Engage Your Target Audience
Host the most advanced, innovative, online Webinars and virtual events with multiple speakers and fully interactive attendees.
Easy Set-Up And Registration
Customize and brand your webinar advertising and registration forms. Retain registration management if you would prefer; collect delegate names, job titles, email addresses and telephone numbers.
Present With Confidence
We host via a cool, state-of-the-art, trendy, all singing all dancing platform! It is simple and intuitive for presenters and has advanced interactive capabilities for attendees from desktops, laptops, mobile devices, and conference rooms.
Chat: Set private and group panellist chat settings for attendees and panellists
Q&A And Polling: Manage and share audience input in Q&A dialog box where attendees ask questions, either live audibly or text answers
Attendee "Raise Hand": Increase attendee engagement by allowing virtual hand-raising
Attention Indicator: Track how engaged your audience is with your content and which viewers show the most interest
HD Video And Audio
Multiple live video presenters and panellists can share their webcam and interact with the audience; If you'd prefer, you can to remain unseen, or just post a profile picture.
Live Broadcasting
We can all broadcast live across all social media channels with Facebook Live, YouTube and LinkedIn integrations.
Full Featured Host-Controls
Mute/unmute panellists, and promote attendee to panellist, giving them audio and video capabilities for enhanced engagement.
Reporting & Analytics
Get reports on registrants, attendees, polling, engagement levels and Q&A for follow up.
On-Demand Viewing
Host larger-scale events with help from our team, including planning, rehearsal and live support.