Breakfast Buffet – Continental Breakfast


Optimizing The Whole Vehicle Architecture At A System Level
Bob Galyen, CTO NAATBatt , Retired CTO – CATL
System integration optimization issues at a whole vehicle level

What are the emerging design philosophies for different classes of B.E.V.?

How does this impact the design philosophy for the overall vehicle, including battery pack integration and thermal optimization?

How do you incorporate cost optimization into your whole vehicle design concept to reduce the price of the vehicle?

Battery pack integration/attachment, thermal optimization and multi-function component integration

What Can You Do At System Level To Reduce Cost And Reduce Complexity
Battery pack systems are complex and expensive components of EVs and energy storage systems, and finding ways to reduce their cost and complexity is essential for the advancement of BEVs. In this session, we will explore strategies at the system level that can help achieve this goal.
Battery pack design optimisation; Battery Management System Integration; Advanced Battery Technologies; Manufacturing and Assembly Efficiency

Improving energy efficiency, balancing thermal performance and weight reduction

Beyond just the material – deep diving into the whole system

Reducing the total system cost when looking at the big picture

How to reduce complexity

Minimizing wasted energy and optimizing the battery pack for weight reduction

Assessing And Overcoming Abrasion During Meter-Mix-Dispense Of Highly-Filled Thermal Interface Materials
Thermally conductive, liquid-dispensed gap fillers and adhesives (TIMs) are used widely in high-volume assembly of battery packs. TIMs form a crucial interface between the battery cells and the cooling structure of the battery packs or modules, to rapidly remove heat from the batteries and maximize battery lifetime and charge rates.
TIMs generally comprise of a liquid phase that is highly filled with thermally conductive particles, typically oxides or nitrides of aluminium or boron, which are abrasive by nature.
High-volume manufacturing requires movement of a large amount of material quickly using automated meter-mix-dispense (MMD) equipment, and fast movement of an abrasive material can create challenges for MMD suppliers.
This presentation will describe fast tests for evaluating material abrasion in the laboratory, and we will use the results of these tests to illuminate the factors of the material formulation that can affect inherent abrasiveness. We will then describe testing of selected materials in commercial MMD equipment to assess abrasiveness in practice.
A fast abrasion test can rapidly assess relative abrasiveness between different formulations and can be used to understand material properties that affect abrasiveness, such as filler particle shape, size, and hardness, as well as total filler loading and material viscosity

MMD equipment design parameters, such as construction materials and fluid flow design improvements, can also affect the amount of abrasion observed

With a proper combination of material and MMD design properties, high-volume dispensing of filled thermal interface materials can meet the needs of automotive EV manufacturers

Fastener Evolution For Permanent Electrical Contact In Battery Joints With High Thermal And Dynamic Loads
Battery joints, where multiple components are interconnected, need to maintain permanent electrical contact under extreme conditions, including high thermal and dynamic loads. In this session, we will explore the evolution of fasteners for battery joints to meet the increasing demands of modern battery systems.
Current Challenges in Battery Joint Fastening

Evolution of Fasteners for Battery Joints

Testing and Validation of Fasteners for Battery Joints

Future Directions and Emerging Technologies

Integration of traditional spring elements into one component, creating a built-in "clamp load sensor" that enables for immediate controllable clamp load for known input torque

Higher clamp load retention after being subject to thermal and dynamic loads

Creates permanent electrical contact in joints with low surface pressures

Immersion Cooling: Safe, Fast And Cool
The immersion cooling concept is a real technological leap in lithium batteries

Challenges in Immersion Cooling for EV Battery Thermal Management

Opportunities and Benefits of Immersion Cooling for EV Battery Thermal Management

Testing, Validation, and Safety Considerations in Immersion Cooling for EV Battery Thermal Management

Immersive Cooling as the solution for achieving ultra-fast charging

A dielectric fluid able to avoid any fire and thermal runaway propagation

Design and process simplification for a lower cost and weight

Optimum Thermal Management: A Key Contribution to Battery Safety During Fast Charging Situations
Current solutions using liquid GapFillers and GapPads as the key thermal interface between cells, modules, and the cooling system

Next-Gen batteries will become part of the structural integrity of electric vehicles as high performance thermally conductive adhesives are developed

Thermal interface material selection and processing for the unique challenges of battery applications

What are the material design blocks beyond thermal conductivity and lap shear strength? What needs to considered for the processing of a highly filled abrasive material?

The presentation will show the material supplier development building blocks, selection considerations, and process functionality to help understand the thermal material value chain
Key take aways:
Selection criteria for multi-functional thermal interface materials

New thermally conductive adhesives for Cell2Pack and Cell2Car designs

Relevant process technology for dispensing abrasive filled materials

Thermal Management & Bonding Of Lithium Battery Cells & Modules
Thermal Management Strategies for Lithium Battery Cells & Modules

Bonding Techniques for Lithium Battery Cells & Modules

Challenges and Opportunities in Thermal Management & Bonding of Lithium Battery Cells & Modules

Bonding the battery cell/modules to form packs (to the heat sink, individual packs, or the modules to each other)

Gap filling between the modules

Thermal management materials taking heat from the modules or packs through to the heat sink

Sealing of the module or box that the batteries are packed into

Safety Considerations and Future Directions

Morning Networking Break – Breakfasts Burritos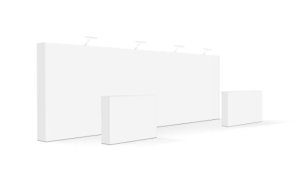 Enabling Simplicity In Battery Systems, From Concept To Assembly
Electric vehicle (EV) battery systems are complex assemblies that require careful design, manufacturing, and assembly processes to ensure optimal performance, safety, and reliability. In this session, we will explore the challenges and opportunities in simplifying the entire lifecycle of EV battery systems, from concept development to assembly processes, with the goal of achieving efficient, cost-effective, and scalable battery systems for the growing EV market.
Streamlining Battery System Design and Integration

Simplifying Battery System Manufacturing Processes

Enabling Efficient Battery System Assembly

Challenges and Opportunities in Simplifying EV Battery Systems

Thermal Interface Material solutions for management of thermal transfer improved performance, efficiency and longevity of batteries in both manufacture and service

Circular economy as a driver of innovation; for better battery design, manufacturing, upcycling, recycling and reuse of batteries

Concept to assembly, whether a small pilot line or large scale Gigafactory – development and scalability for mass manufacture

Robust Early Detection Of Thermal Runaway: Sensor Design And Optimization For xEV, EVSE & ESS Thermal Management
How to quickly identify initial cell vent-fast detection enables rapid countermeasures

New sensor technology to detect thermal runaway

Stressed Li-ion batteries can undergo failure through a variety of factors – resulting in an internal reaction that generates heat and causes chemical decomposition of the cell, which can rapidly accelerate into thermal runaway

The evolution of new combined thermal management systems for xEV applications

Design considerations for measuring critical control parameters for heat pump and heat exchange systems

Measurement challenges for thermal management control

Sensor design and packaging for harsh environment HP/HX measurement

Formulated Heat Transfer Fluids For Immersion Cooling
This session will focus on the latest advancements in formulated heat transfer fluids specifically designed for immersion cooling of EV battery packs. We will explore the challenges and opportunities in this field, including the performance benefits, safety considerations, and potential applications of formulated heat transfer fluids for EV immersion cooling.
Enabling efficient performance and durability of batteries and electronics prone to high temperatures degradation

Benefits of immersion cooling for battery thermal management

Selecting a thermal management fluid by balancing coolant thermal performance and safety in battery thermal runaway scenarios

Differentiation between base oils and formulated fluids

EVOGENTM Battery Thermal Management Fluids

EV Thermal Management For Faster Charging, Extended Range, And Propagation Prevention
Thermal management is a critical aspect of electric vehicle battery systems, with significant implications for faster charging, extended range, and propagation prevention. This conference session aims to provide a comprehensive overview of the challenges and opportunities in EV thermal management, exploring advancements in technologies, strategies, and best practices to optimize thermal performance in EVs.

Five factors control how fast EVs can be charged. Only one is controllable by the pack designer
EV driving range is influenced by the thermal management materials used there are four primary methods of controlling thermal runaway, with benefits and drawbacks

Cell Cycle Lifetime is strongly influenced by your thermal management method

Optimizing EV Battery Design And Thermal Performance With Adhesive Tapes
Optimizing heat dissipation with adhesive thermal interface materials

Adhesive tapes enabling battery lid protection

Lamination of thermal insulation materials with pressure sensitive adhesive tapes

Encapsulation of fibrous thermal insulation materials for improved cleanliness

Mounting of various sheets, foams and other materials in the battery pack

Saving weight and space in battery packs with adhesive tape based venting solutions

Powder Coating Solutions For BEV Components
Powder coating can play a critical role in protecting and enhancing the performance of various components. This session will focus on the latest developments, applications, and challenges of powder coating solutions for BEV components.
Advancements, Applications, Performance and Environmental Benefits of Powder Coating in BEV Components

Challenges and Considerations in Powder Coating for BEV Components

Future Trends and Opportunities in Powder Coating for BEV Components

Analysing the protective properties for the battery pack to insulate electrical systems and prevent the build-up of heat in batteries to ensure they perform safely at the optimum level

Looking at cell to cell electrical insulation for even the most intricate designs. Be it a cylindrical and prismatic cell surface, it provides high dielectric strength property, extraordinary adhesion performance and exceptional thermal shocking resistance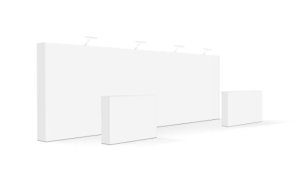 Adaptable Cure Silicone Adhesive and Battery Safety Silicones
This session will focus on the latest advancements, applications, and safety considerations of adaptable cure silicone adhesives and battery safety silicones for EVs.
Adaptable Cure Silicone Adhesives for Battery Assembly

Battery Safety Silicones for Thermal Management

Applications of Adaptable Cure Silicone Adhesives and Battery Safety Silicones in EVs

Safety Considerations and Performance Evaluation of Adaptable Cure Silicone Adhesives and Battery Safety Silicones

Future Trends and Opportunities in Adaptable Cure Silicone Adhesives and Battery Safety Silicones

Basic process and chemistry of silicone materials

New adaptable cure silicone adhesive and it's advanced properties at high temperature

Designed materials for battery safety applications in thermal events

Heat Everywhere! The Expanded Application Demands for EV Thermal Management
How to measure temperature in the battery pack, E-motor, and Battery Disconnect Unit

What are the key challenges in Heat Pump and Battery Cooling system in the primary and secondary loop

Discover TDK sensor solutions for EV applications.

Understand the key requirements in EV applications

Rollbonding For Battery Cooling Plate Applications
Rollbonding is a widely used manufacturing process for producing battery cooling plates with improved thermal conductivity, mechanical properties, and durability. This session will focus on the latest advancements, challenges, and opportunities in the field of rollbonding for battery cooling plate applications in EVs.
Rollbonding Process for Battery Cooling Plates

Material Selection and Design Considerations for Battery Cooling Plates

Performance Evaluation and Testing of Battery Cooling Plates

Advances and Innovations in Rollbonding for Battery Cooling Plates

Challenges and Opportunities in Rollbonding for Battery Cooling Plates

Explore alternative joining enabled by rollbonding

Review architectures enabled by formable plates

Discuss benefits of single alloy recyclability

Improved Methods For Leak Testing Lithium-Ion Batteries
Leak testing is a critical step in the manufacturing process to identify potential leaks in battery enclosures or cells that could result in performance degradation or safety risks. This session will focus on the latest advancements in leak testing methods for lithium-ion EV batteries, including novel techniques, equipment, and approaches that offer improved accuracy, efficiency, and reliability.
An introduction to battery leak testing outlining the key challenges

Challenges and Requirements of Leak Testing Lithium-Ion Batteries

State-of-the-Art Leak Testing Methods for Lithium-Ion Batteries

Novel Techniques and Approaches for Leak Testing Lithium-Ion Batteries

Benefits and Advantages of Improved Leak Testing Methods

Comparing testing with air vs tracer gases

Identifying different measurements methods and parameters

System applications for air and tracer gases

Converted Thermal Management Solutions: Single SKU, Multiple Performance Benefits
Where and how custom converted performance materials can be used in and around the EV Battery Pack to:
–   Maintain consistent operating temperatures
–   Improve driver experience by enabling faster charge & increased range
–   Enhance occupant safety by blocking heat transfer & mitigating thermal runaway
–   Support vehicle lightweighting
Materials that can be used to spread, shield, and isolate heat

How to use specialty adhesives to fabricate multilayer laminated solutions

Flexible material conversion technologies that enable JBC to convert specialty materials, each with its own performance attributes, into single, lightweight, economical, easily-installable components with multiple end-use contributions – and a single SKU!

New Process Solutions For Battery Systems Manufacturing
The manufacturing processes for batteries and where our technologies can be applied;

Challenges of dispensing thermal materials, volume shot sizes, etc

The importance of surface pre-treatment in battery application

Heat staking and the need to have good process control to achieve consistency and strong rivets

What Methods Are Used For Thermal Management Of EV Batteries?
Thermal Management Solutions: Less is more from Gap Fillers

Gap Filler Materials and Properties

Gap Filler Design Considerations

Performance Evaluation and Testing of Gap Fillers

Advances and Innovations in Gap Filler Technology

Challenges and Opportunities in Gap Fillers for Battery Thermal Management

So what is a two-part dispensable gap-filler?

Pro's and con's of a two-part dispensable gap-filler

How to choose: Functional properties, considering the cure point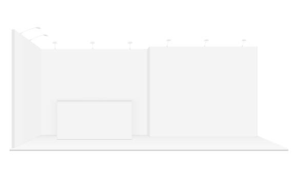 Cell To Vehicle Optimization Loop For Battery Thermal Management
This session will focus on the concept of a "Cell to Vehicle Optimization Loop" approach for battery thermal management, which considers the integration of thermal management strategies at the cell, module, and vehicle levels to achieve optimal performance, safety, and reliability.
Vehicle level: How the battery thermal management affects overall vehicle performance

Pack/module level: How the cooling strategy affects the battery pack design and packaging

Cell level: How various cell types and cooling strategies affect cell performance

Battery systems level: How to close this loop to design an optimized cooling system

Virtual Twins For Battery Engineering
Virtual twins, also known as digital twins, are virtual representations of physical systems that can simulate and predict their behavior in real-time. This session will focus on the applications, benefits, and challenges of virtual twins in the context of EV battery engineering. We will explore how virtual twins can be used to accelerate battery development, improve performance, and enhance safety in EVs.
Understanding Virtual Twins for Battery Engineering

Applications of Virtual Twins in Battery Development

Benefits of Virtual Twins for Battery Engineering

Challenges and Future Directions of Virtual Twins for Battery Engineering

Digital Twins to optimize battery performances over a wide range of operating conditions while preventing safety issues and reducing battery cost

Exploring end-to-end solutions that capture all scales: From chemistry to cell engineering, to module and pack engineering and full vehicle integration

From electro-chemistry modelling, to optimally designed battery materials for aging, system simulation for cells, modules and packs

xEV Cold Plate Optimization
Cold plates are critical components in the thermal management of battery electric vehicles (BEVs) and other xEVs, as they are responsible for removing heat from the battery pack during charging and discharging operations. This session will focus on the latest advancements in cold plate optimization for xEVs, including design considerations, performance benefits, and emerging technologies. We will explore the challenges and opportunities in this field, discussing how optimized cold plate designs can improve the thermal performance, efficiency, and reliability of xEV battery systems.
Understanding Cold Plate Design and Performance

Optimization Strategies for xEV Cold Plates

Performance Benefits of Optimized Cold Plates for xEVs

Emerging Technologies in xEV Cold Plate Optimization

Real-world Applications and Case Studies of Cold Plate Optimization in xEVs

How efficient and accurate cooling of an electric vehicle batter cold plate is ensuring optimum performance, better reliability and lifecycle return on investment

Engineering Single-Phase Immersion Cooling For Thermal Management Of Lithium-Ion Batteries
Understanding Formulated Heat Transfer Fluids for EV Immersion Cooling

Performance Benefits of Formulated Heat Transfer Fluids for EV Immersion Cooling

Safety Considerations in Formulated Heat Transfer Fluids for EV Immersion Cooling

Applications and Case Studies of Formulated Heat Transfer Fluids in EV Immersion Cooling

Future Directions and Emerging Technologies in Formulated Heat Transfer Fluids for EV Immersion Cooling

Exploring coolants compatibility with materials used in Battery Management Systems

Demonstration of how immersion Cooling with AmpCool extends battery life

How to prevent fire propagation between battery cells using AmpCool Coolant

Chairs Closing Conference Summary

All Attendee Drinks Reception