Registration Open
Morning Breakfasts In Networking Exhibition Area
7:30am > 8:00am Breakfast Buffet – Continental Breakfast

Bob Galyen
CTO NAATBatt , Retired CTO – CATL

The Quest For The Perfect Battery Management System

Thermal Management Of A Duel Chemistry Battery With Interweaved Cells

Thermal Conductive Adhesives For Next Generation Cell-to-Pack Configurations
Will Aldridge, Application Engineer, Parker-Lord

Faster Evolution For Permanent Electrical Contact In Battery Joints With High Thermal And Dynamic Loads
Michael Kaas, EV Applications Engineer, ATF Inc.

Case Study: Retrofitting A Production Vehicle With An Immersion Cooled Battery:Gérard Quoirin, PhD, Product Engineer Battery Fluids

Silicone Solutions For EV Thermal Management – Battery And Beyond

Thermal Management & Bonding Of Lithium Battery Cells & Modules
James Herbison, Head of Research, ELANTAS

10:35 >11:20am Morning Networking Break – Breakfasts Burritos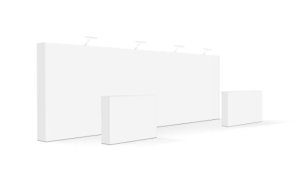 Enabling Simplicity In Battery Systems, From Concept To Assembly
Nicolas Morel, Head of Business Development eMobility, SIKA

Sensor Design And Optimization For xEV, EVSE & ESS Thermal Management
Brian Engle, Business Development Manager, Amphenol Advanced Sensors

Enabling Efficient Performance And Durability Of Batteries And Eectronics Prone To High Temperatures Degradation

Engineering The Thermal & Safety Challenges In Next-Generation Battery Packs
Bret Trimmer, Application Engineering Manager, Neograf Solutions
Propagation Control Strategies And The Use Of Flexible Graphite Heat Spreaders

Managing Heat in EV Battery Packs with Adhesive Tapes and Precision Converting
Elliot Sedlecky, Business Development Manager, tesa tape, inc.
Nico Eddelbuettel, Market Segment Manager, tesa tape, inc.
Understanding the challenges of thermal protection and heat management in EV batteries.

Discussing the implications for battery safety, performance, and capacity.

Learning how to address those challenges with adhesive tapes and high precision converting, including:

Identifying and defining specific areas of concern

Introduction of high performing materials designed to handle these issues

Converting methods and advantages that turn these materials into functioning components for efficient assembly at the cell, module and pack levels.

Reliable Battery Sealing Solutions That Enable Assembly Line Optimization: A Fast-Curing Silicone Adhesive For Thermal Stability
Dr. Yan Shao, Technical Marketing Manager, Wacker Chemie
Thermal Management And Packing Solutions For Battery Modules


1:40pm>2:40pm Network Luncheon InExhibition Hall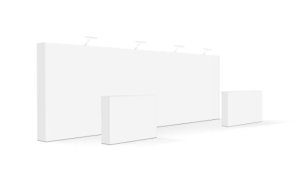 RollbondingFor Battery Cooling Platea Applications

Exploring Different Cooling Strategies For Fast Charging And High Performance Electric Vehicles
Tom Stellmach, Head of New Body Products, MUBEA North America
Fast Charging And Batteries of The Future: What Will Be The Impact of Fast Charging On Battery Thermal Management

Innovative Thermal Interface Materials: How Adhesives And Sealants Are Accelerating xEV's

New Leak Testing Technology: Methods For Leak Testing Lithium-ion Batteries To Assure Quality

Optimized Thermal Insulation

Afternoon Networking Break

4:35pm > 5:00pm Network Break, Exhibition Hall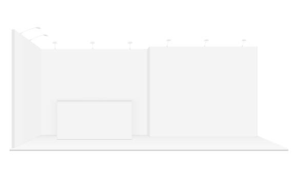 Robust Early Detection of Thermal Runaway (REDTR)
Solving A Burning Issue: Dealing With Thermal Runaway

Adhesive & Sealing Systems For High-Voltage Batteries In Electric Vehicles

Thermal Interface Materials – Gap Filler Liquids For Battery System

Simulation To Aid Design: Accurately Predicting Thermal Performance And State of Health of A Battery Pack

Battery Safety And Abuse Tolerance

Analysis And Modelling of The Vehicle Thermal Management System For BEV's

7:15pm > 8:00pm All Attendee Drinks Reception