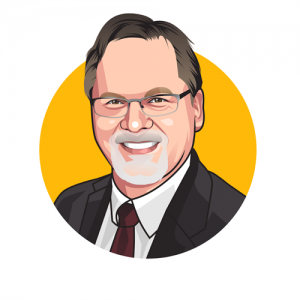 Global Technology Head, Thermal Products, Henkel
Terry Solberg
Experienced commercial & technical leader, Director. Global Technology Manager, Director of Product Line Management, Portfolio, Program, Project, Field Applications Engineering, for innovative development, management, promotion, and support of thermal products & solutions for the global electronics industry. Strong history of demonstrated leadership & management of cross-functional teams / projects driving, supporting all facets of innovation development, product management, & market development. Successfully managed high NPI growth (NES, KSIs), pricing, margins on numerous product lines over multiple years. As Director – PLM responsible for life cycle management of the thermal portfolio including product reliability, quality, & performance.
Business development highlights include systematic design, implement & management of pricing & strategies in highly collaborative environment. Managed stage gate development process & project prioritization process in highly matrix-ed environment. Strong program management focus enabled synergistic developments incorporating strategic stakeholder reviews, product road mapping & portfolio planning. Included market research, trending & segmentation analysis. Responsible for prioritization, resource skill-sets/capacity, Ability to Win, ROI & Risk Adjusted forecasting. Authored, implemented, managed global alliance strategy for automated dispensing. Additional experiences in Total Cost Analysis/Promotion & global footprint planning to ensure customer satisfaction & continuity of supply.
Technically accomplished in R&D, PD & Application Services with direct service to Consumer, Industrial & Automotive electronics. Additional experience in management of environmental compliance & sustainability. Authored, managed, lead cross-org. implementation / execution of automotive approved stage gate process per TS/IATF 16949 standards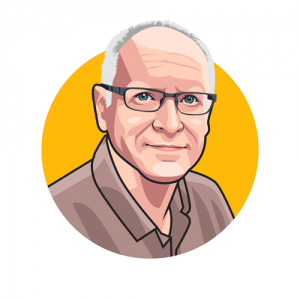 EPE Thermal & Climate Systems, FORD
Steve Perry
Growing up in Southern California, Steve Perry was a car enthusiast and motorsports fan from early on. He received his Mechanical Engineering degree from UC Santa Barbara and his first automotive related work was in the Business Development department at DENSO Sales California.
He moved to Michigan to work for Valeo Climate Control mid-career and then transitioned to work for Ford. Steve has held various roles in Ford Climate Control and as an Interiors team leader. In 2018, Steve moved into Electrified Powertrain Engineering at Ford to leverage both his thermal background and product launch experience.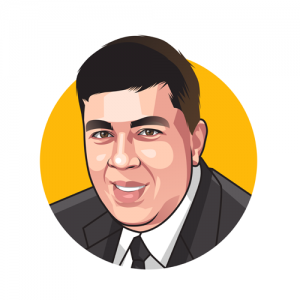 Director, SMERC, CAEV, Esmart Areas : Smart Grid, EV & Smart EV Charging. Microgrid, Autonomous Vehicle, UCLA
Professor Rajit Gadh
RajitGadh has over 25 years of experience in research and development, creating technology and leading technology teams to performing R&D and leading all the way to advanced technologies and products. His current interests are in Smart Grids, Electric Vehicles and their smart charging on the grid, micro-grids, smart renewable integration on the distribution grid, and, Internet of Things (IOT) and their application to smart grids and smart appliances.
He has been Principle Investigator from UCLA on a $120 Million funded project to Los Angeles Department of Water and Power (LADWP) from US Department of Energy (DOE) for investigating Smart Grid Technologies in the utility's distribution grid. He is focused on Electric Vehicle (EV) Integration into the Power Grid, Demand Response with Smart Appliances and Smart Homes, and, Microgrid control with battery storage in the presence of renewables, EVs and loads.
He has lectured in various countries including Belgium, Brazil, Canada, China, England, France, Germany, Holland, Hong Kong, India, Italy, Japan, Mexico, Singapore, South Korea, Spain, Taiwan, and, Thailand.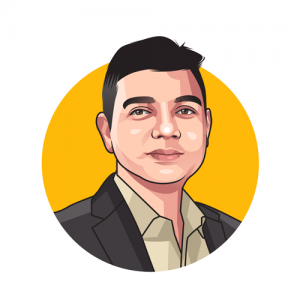 Director, New Mobility, Mentor, a Siemens Business
Puneet Sinha
Puneet Sinha is the Director of New Mobility for Mechanical Analysis Division of Mentor, a Siemens business. In this role, Puneet is responsible for his division's business strategy and product development for micro mobility, transport electrification and autonomous driving thrusts. He is also leading vehicle electrification program for Siemens Software division.
Puneet has more than 10 years of experience working on various aspects of electrification and new mobility technologies. Prior to joining Mentor, he has worked at General Motors where he led global R&D teams to solve wide range of issues with fuel cells and battery electric vehicles and at Saft, a Li-ion battery manufacturer. He has served as VP of Business Development for EC Power, a Li-ion battery software and technology development startup. Puneet has done his PhD in Mechanical Engineering from The Pennsylvania State University, has authored more than 20 highly-cited journal articles and has been awarded 7 patents on fuel cells and battery system design and operational strategies.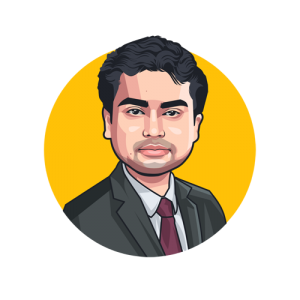 PH.D, Technical Lead, Thermal Engineering, Romeo Power Technology
Dr, Prahit Dubey
Dr. Prahit Dubey is passionate about developing thermally efficient systems that can make a sustaining positive impact on the planet. His interests in green vehicle and energy storage technologies brought him to Romeo Power, where he currently works as the technical lead and manager of the thermal engineering group.
At Romeo, he dedicates his time in development of thermally efficient battery packs and systems for passenger cars, trucks, and high performance vehicles. Prior to joining Romeo, he worked at Siemens PLM as a Senior CFD Engineer and helped OEMs achieve high thermal performance at component and vehicle level. Dr. Dubey obtained his MS and PhD in Mechanical Engineering (CFD and Thermal Science) from the University of Cincinnati, OH.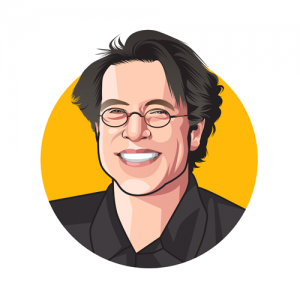 CEO & Co-Founder, e-moove
Hans Harjung
Hans is CEO & Co-Founder of company e-moove. His MBA is from the University of Economics/Vienna. He held several positions in strategic management, before he founded e-moove in 2008. The team focused their development activities on charging infrastructure and batteries.
The most recent breakthrough is an effective battery control, in which each individual cell is controlled by its health and aging parameters. The disruptive technology stops the degradation of weaker cells and thus maximizes the lifetime, performance and safety of the battery pack.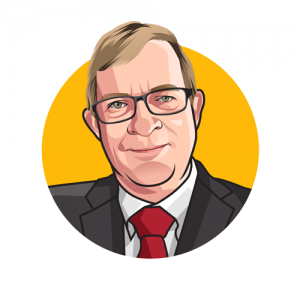 Applications Engineering Manager, NeoGraf Solutions
Bret A. Trimmer
Bret A. Trimmer holds a BSChE and an MBA.
The first twenty years of his career were spent in the semiconductor and electronics industry, holding positions in engineering, sales, and product management with Olin Microelectronics, Arch Microelectronics, FlipChip International, and Amkor Technologies.
Bret joined NeoGraf Solutions (formerly GrafTech International) in 2010, where he has held positions of Applications Engineering Manager, Sales Manager, and Business Development Manager.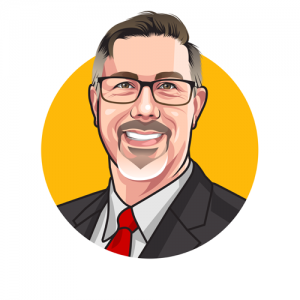 Chief Customer Officer, American Battery Solutions Inc.
Dr John Warner
Dr John Warner is a sought after and recognized battery industry expert, speaker, author and an experienced sales, business development, strategic marketing, and product management executive with over 30 years in the automotive and battery industries. Currently, Dr Warner serves as Chief Customer Officer for American Battery Solutions and as Founder and President at Warner Energy Consulting LLC.
Previously Dr Warner served in executive sales and marketing leadership positions with EnerDel, XALT Energy, Magna Steyr Battery Systems and Boston-Power as well as spending more than 13 years with General Motors. In addition, he serves as Chairman of the industry trade group NAATBatt International and sits on several SAE battery committees. Dr Warner published his first book "The Handbook of Lithium-Ion Battery Pack Design" in 2015 and his second book, "Lithium-Ion Chemistries: A Primer" in published in May 2019.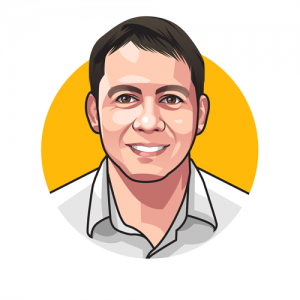 Technical Service Leader, Elkem Silicones
John Albaugh
John Albaugh has been with Elkem Silicones since 2017 as the North America Technical Service Leader responsible for markets covering Electronics, Sealing and Bonding applications, Solar, Automotive, Aerospace, Custom-compounded elastomers and Healthcare. John is part of a global, cross-functional team focused on the Electric Vehicles market.
John brings over 23 years of silicone industry and product development experience to support customers in their application development and technical needs. John has a passion for leveraging his background in chemistry and polymer science and his strong problem-solving skills to work with closely with customers to creatively solve their design, development and use challenges.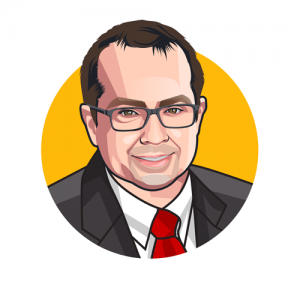 Business Development Manager – Electric Vehicles, HB Fuller
Stephen Neuman
Stephen Neuman is the business development manager for Electric Vehicles at H.B. Fuller, a global manufacturer of adhesives and sealants. Stephen is an expert in bonding and sealing applications in and around EV battery packs, modules, electric powertrains, and various body structure applications.
Stephen believes that adhesives and sealants will play a major role in enabling mass electrification of automobiles. Living in Detroit, Mich., Stephen has over 15 years of experience in the global automotive industry. He holds a master's degree in business administration from the University of Michigan and a bachelor's degree in mechanical engineering from the University of Iowa.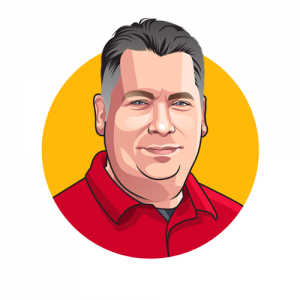 Senior Applications Engineer, LORD
Timothy Vokes
Tim is a Senior Applications Engineer with LORD whose focus is on dispense strategies, manufacturing and material application process support for customers in the Electrification and Electric Vehicle market.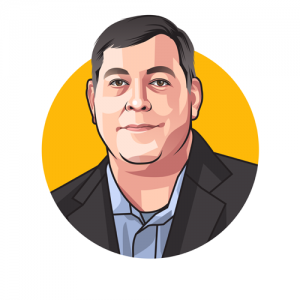 CEO of Vacuum Instruments Corporation LLC
Jeff Plante
Mr. Plante has led or consulted for businesses ranging in size from $3M to ~$250M, both privately owned and as part of publicly traded companies. He has over two decades of experience with Capital Equipment Manufacturers and Critical Component Provider in the semiconductor, vacuum and automotive industries. Jeff's leadership incorporates technical innovation as a key element of the transformative growth strategy of the business, focusing on delivering sustainable competitive value to customers. He holds an MBA in Finance and Entrepreneurship from Santa Clara University as well as a BS degree in Mechanical Engineering from the United States Military Academy in West Point, NY.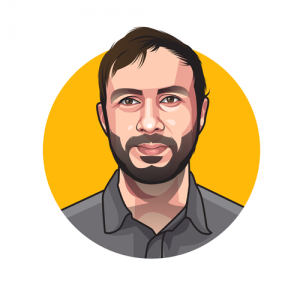 Applications Scientist, Thermal Hazard TechnologyApplications Scientist, Thermal Hazard Technology
Etienne, Brouillet
Etienne Brouillet studied chemistry at the University of Strathclyde (MChem), where he carried on with a PhD, participating to the development of post-lithium ion batteries. After further experience in the field as a postdoctoral researcher at both the University of Strathclyde and Glasgow, Etienne joined Thermal Hazard Technology (THT) this year.
The project he is working on focusses the development of a new instrument to permit innovative performance tests on battery cells. This project is funded by the Faraday Battery Challenge (UK Research and Innovation) and is made in collaboration with Imperial College London and Cranfield University.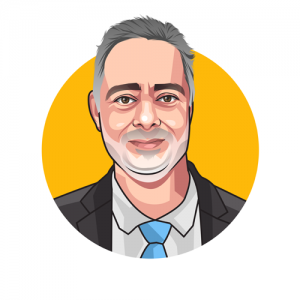 CTO, Aavid Thermal Division, Boyd Corporation
Sukhvinder Kang
Dr. Sukhvinder Kang is the CTO at Aavid, Thermal Division of Boyd Corporation and is responsible for defining and executing advanced thermal technology and product development programs in all industry segments.
He has broad industry experience developing unique thermo-fluid solutions encompassing electronics cooling, space, defense, nuclear, and industrial applications. He holds over 15 patents, has authored and co-authored over 25 technical papers and has given lectures, seminars, and professional courses in thermal management of electronics systems. Previously, as a senior engineer in IBM's server division, he led the thermal development team for entry level to high end computer systems and optical networking subsystems and served on a prestigious IBM Academy of Technology team on future cryogenic computer systems.
Earlier, at Creare Inc., he worked on numerous industry and government R&D projects to develop and test single and two-phase cooling technology for very high performance applications such as pulsed power systems and fusion reactors.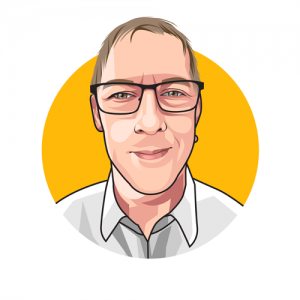 SVP HV system Management & Vehicle Integrate Functions, EMBATT (IAV gmbh, Fraunhofer ISI and Thyssenkrupp)
Karsten Mueller
Since 07/2019 IAV GmbH Senior Vice President – System Integration and Energy Management
Since 10/2018 Managing Director IAV India Pvt. Ltd., Pune, India
04/2017 – 06/2019 IAV GmbH Senior Vice President – HV System Management
11/2008 – 03/2017 IAV GmbH Senior Vice President – E-Traction Systems
10/2005 – 10/2008 IAV Ltd. Shanghai, VR China Division Manager Electrics/Electronics
01/2003 – 09/2005 IAV GmbH Team manager "Systems and Methods"
07/1997 – 12/2002 IAV GmbH, Development Engineer SW Development and AI Methods
06/1995 – 07/1997 Technical University Chemnitz, Graduate Research Associate AI Methods
Education 10/1995 – 12/2003 Open University Hagen, Economics
10/1990 – 05/1995 Technical University Chemnitz, System Theory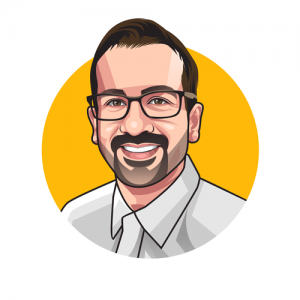 Business Development Manager Advanced Simulation Technologies, AVL Powertrain Engineering, Inc.
Dr. Waldemar Linares
Waldemar Linares obtained his bachelor's degree in Mechanical Engineering from Universidad De Los Andes, his masters of science Degree in Reciprocating Internal Combustion Engines from Universidad Politecnica de Valencia and later his Doctor of Philosophy Degree in Propulsive Systems in Transportation from Universidad Politecnica De Valencia.
From March 2012 to March 2015, Dr. Linares held the role of Senior Development Engineer on Exhaust Aftertreatment Systems (Diesel Engines & Gasoline Engines) for AVL List GmbH in Graz – Austria, in April 2015, Dr. Linares was promoted to the role of Project Manager – Model-Based Development, and in January 2017, Dr. Linares was promoted to the role of Group Product Manager for AVL's automotive particle counting instrumentation. In June 2018, Dr. Linares was yet again promoted – to the role of Business Development Manager – Advanced Simulation Technologies (AST) for AVL North America, a specialized position he continues to hold today.
Dr. Linares has over 15 publications and numerous presentations in the public domain, he has given numerous invited talks at major conferences and workshops worldwide, has completed numerous industry advancement courses, and lead several R&D projects throughout his professional career.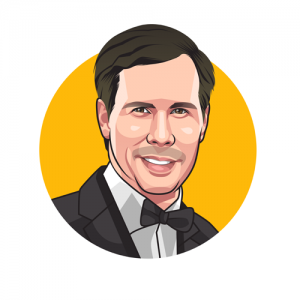 Group Manager III-Mechanical Engineering, NREL (National Renewable Energy Laboratory)
Matthew Keyser
Matthew Keyser joined NREL in 1992 and today manages the vehicle electrification group in the Transportation and Hydrogen Systems Center. This group includes the energy storage team, which conducts modeling, simulation, and systems evaluation activities to assess and optimize energy storage components at the materials, cell, pack, and systems levels, as well as the power electronics team, which develops power electronics and electric motor technologies with greater dependability, efficiency, and durability.
During his decades-long tenure at the lab, his research has focused on various aspects of advanced vehicle technologies and systems. He developed an assortment of finite element thermal and structural models for hybrid electric vehicle components. He also fostered the growth of NREL's energy storage research equipment and facilities, which now span more than 6,000 square feet of laboratory space and enable electrochemical material fabrication, safety analysis and characterization, and world-class thermal characterization.
He played a key role in the invention of NREL's R&D 100 Award-winning Isothermal Battery Calorimeters, which make it possible to accurately measure heat generated by electric-drive vehicle batteries, analyze the effects of temperature on battery systems, and pinpoint ways to manage temperatures to optimize performance and lifespan.Before coming to NREL, he worked in the military industry, performing structural and thermal finite element analyses for power supplies subjected to severe vibration, shock, and thermal environments.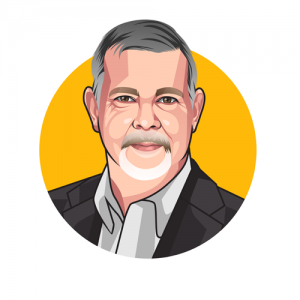 Executive Vice President at KBI and Vice President of Retriev Technologies, Inc.
Todd Coy
Mr. Todd Coy has 30 years' experience in resource recovery operations. He holds the positions of Executive Vice President at KBI and Vice President of Retriev Technologies, Inc.
Mr. Coy is responsible for strategic business development and is focused on the electric and hybrid vehicle market and managing end of life large format batteries.
Mr. Coy led the develop team in obtaining a 9.5-million-dollar grant from the U.S. Department of Energy for the ground up construction of Retriev Technologies dedicated advanced battery recycling facility in Lancaster Ohio.
The Retriev facility is the only U.S. facility in operation that is dedicated to end of life recycling of HEV and EV batteries.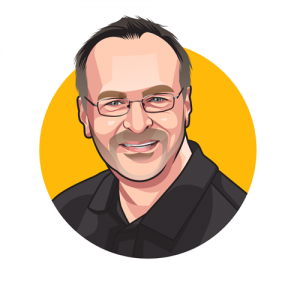 Chief Scientist, Engineered Fluids
Dr. David Sundin
David Sundin is Chief Scientist at Engineered Fluids. He is responsible for research and development of new products and is the company's liaison with industry groups and standards bodies to advance understanding and use of dielectric heat transfer fluids.
David has more than 35 years' experience in development and manufacturing of dielectric coolants. Prior to starting Engineered Fluids in 2017, David started and operated several specialty manufacturing companies in the US and South America, pioneering the use of many natural and synthetic dielectric fluids. David holds a BA (Chemistry), an MBA and a Ph.D. from Clayton School of Engineering, has authored many technical articles and holds four patents on dielectric fluid development materials and processes. David lives with his wife in Tyler, Texas.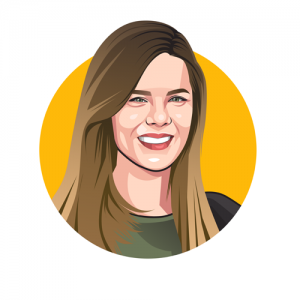 Global Market Specialist for Electrification, LORD
Sarah Ledbetter
Sarah is the Global Market Specialist for Electrification at LORD Corporation, where she works with various electric vehicle OEMs and tiers on future needs for thermally conductive materials.
She has been with LORD for 5 years, in various customer facing roles. Sarah holds a Bachelors of Science degree in Biochemistry from Grove City College.