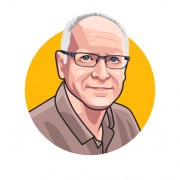 Steve Perry, EPE Thermal & Climate Systems, FORD
Growing up in Southern California, Steve Perry was a car enthusiast and motorsports fan from early on. He received his Mechanical Engineering degree from UC Santa Barbara and his first automotive related work was in the Business Development department at DENSO Sales California.
He moved to Michigan to work for Valeo Climate Control mid-career and then transitioned to work for Ford. Steve has held various roles in Ford Climate Control and as an Interiors team leader. In 2018, Steve moved into Electrified Powertrain Engineering at Ford to leverage both his thermal background and product launch experience.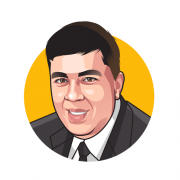 Professor Rajit Gadh, Director, SMERC, CAEV, Esmart Areas : Smart Grid, EV & Smart EV Charging. Microgrid, Autonomous Vehicle, UCLA
Rajit Gadh has over 25 years of experience in research and development, creating technology and leading technology teams to performing R&D and leading all the way to advanced technologies and products. His current interests are in Smart Grids, Electric Vehicles and their smart charging on the grid, micro-grids, smart renewable integration on the distribution grid, and, Internet of Things (IOT) and their application to smart grids and smart appliances.
He has been Principle Investigator from UCLA on a $120 Million funded project to Los Angeles Department of Water and Power (LADWP) from US Department of Energy (DOE) for investigating Smart Grid Technologies in the utility's distribution grid. He is focused on Electric Vehicle (EV) Integration into the Power Grid, Demand Response with Smart Appliances and Smart Homes, and, Microgrid control with battery storage in the presence of renewables, EVs and loads.
He has lectured in various countries including Belgium, Brazil, Canada, China, England, France, Germany, Holland, Hong Kong, India, Italy, Japan, Mexico, Singapore, South Korea, Spain, Taiwan, and, Thailand.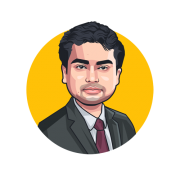 Dr, Prahit Dubey, PH.D, Technical Lead, Thermal Engineering, Romeo Power Technology
Dr. Prahit Dubey is passionate about developing thermally efficient systems that can make a sustaining positive impact on the planet. His interests in green vehicle and energy storage technologies brought him to Romeo Power, where he currently works as the technical lead and manager of the thermal engineering group.
At Romeo, he dedicates his time in development of thermally efficient battery packs and systems for passenger cars, trucks, and high performance vehicles. Prior to joining Romeo, he worked at Siemens PLM as a Senior CFD Engineer and helped OEMs achieve high thermal performance at component and vehicle level. Dr. Dubey obtained his MS and PhD in Mechanical Engineering (CFD and Thermal Science) from the University of Cincinnati, OH.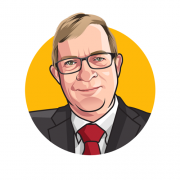 Bret A. Trimmer, Applications Engineering Manager, NeoGraf Solutions
Bret A. Trimmer holds a BSChE and an MBA.
The first twenty years of his career were spent in the semiconductor and electronics industry, holding positions in engineering, sales, and product management with Olin Microelectronics, Arch Microelectronics, FlipChip International, and Amkor Technologies.
Bret joined NeoGraf Solutions (formerly GrafTech International) in 2010, where he has held positions of Applications Engineering Manager, Sales Manager, and Business Development Manager.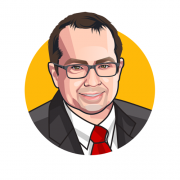 Stephen Neuman, Business Development Manager – Electric Vehicles, HB Fuller
Stephen Neuman is the business development manager for Electric Vehicles at H.B. Fuller, a global manufacturer of adhesives and sealants. Stephen is an expert in bonding and sealing applications in and around EV battery packs, modules, electric powertrains, and various body structure applications.
Stephen believes that adhesives and sealants will play a major role in enabling mass electrification of automobiles. Living in Detroit, Mich., Stephen has over 15 years of experience in the global automotive industry. He holds a master's degree in business administration from the University of Michigan and a bachelor's degree in mechanical engineering from the University of Iowa.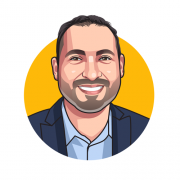 Hamid Sayadi, Co-Founder, Sales and Customer Success, Evolectric
Hamid brings two decades of experience successfully launching new products, establishing new markets and increasing revenue across battery, clean energy, consulting, and start-up markets.
He previously served in leadership positions at Romeo Power, Alexander Technologies, and GP Batteries and founded Vertical Power Integration. Hamid takes care of the sales process and ensures that Evolectric customers' needs are met and projects reach successful completion. He has a Bachelor of Science degree in Electrical Engineering from Sweden's Dalarna University and a dual master's degree in Electrical Engineering and Business Administration from San Diego State University.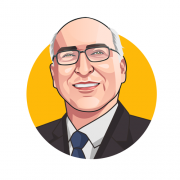 Ahmad Pesara, Chief Energy Storage Engineer, NREL
Ahmad Pesaran is the chief energy storage engineer for NREL's Center for Integrated Mobility Sciences. He has worked at NREL since 1983 on various energy-efficiency technologies in buildings, ocean-thermal energy conversion, advanced air conditioning, and automotive batteries. He has co-authored more than 100 journal articles and technical papers on energy storage and electric-drive vehicles.
Currently he supports the U.S. Department of Energy (DOE) Vehicle Technologies Office (VTO) with battery recycling, battery manufacturing, and low-cobalt cathode development projects. He also serves on the electrochemical energy storage technical team and workgroups of the U.S. DRIVE (Driving Research and Innovation for Vehicle efficiency and Energy sustainability) program.
He started working on batteries, ultracapacitors, hybrid electric, battery electric, and fuel cell vehicles in 1995, collaborating with car and battery manufacturers on battery thermal analysis and battery thermal management issues.
Until 2017, he was the manager of NREL's energy storage research team working on high energy anodes, electrode coatings, battery thermal analysis and evaluation, lithium-ion battery safety modeling and evaluation, three-dimensional electrochemical-thermal modeling, techno-economic analysis of batteries for electric vehicles, and post-vehicle battery second use. From 2010 to 2016, he was the technical lead for DOE's Computer-Aided Engineering for Electric Drive Vehicle Batteries (CAEBAT) program.
From 2016 to 2018, he was on detail in Washington, D.C. as a technical advisor to the VTO Battery R&D Program, supporting extreme fast charging of electric vehicle batteries, battery processing and manufacturing projects, and battery recycling.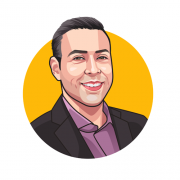 Bill Beverley, Co-Founder, Technology and Engineering, Evolectric
Bill is Co-Founder of Evolectric. He leads its technical programs and provides subject matter expertise in electric propulsion, including battery, powertrain, and electrical. He utilizes application specific approaches to design-for and mitigate-out thermal performance challenges.
Bill brings fifteen years of combined experience in systems engineering leadership in both aerospace and automotive. He holds multiple patents in electromobility designs. Bill has held leadership positions at IndiEV, Romeo Power, Faraday Future and has served as project lead for the global aerospace control systems company Moog. Bill has a Bachelor of Science degree in Mechanical Engineering from California State University, Long Beach.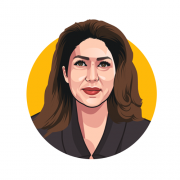 Azita Soleymani, Ph.D., Director, Electronic Cooling Solutions, Inc.
I am an Engineer with solid training in design, testing, simulation, optimization and trouble-shooting of thermal solutions; PhD with over 15 years of experience in simulation and optimization of highly convoluted multi-physics multi-scale systems; Solid experience in setting-up, building and exporting ROM to create real-time system level model (in Digital Twin platform) of complex cyber-physical systems. experienced in thermal characterization at component and system level in electronic enclosures, battery packs and HVAC systems; highly skilled in design, selection, testing and modeling of cooling-plates, heat spreaders, fans, pumps, fin, heat exchangers, heat-pipes, and two-phase flow cooling systems; BSc in Chemical engineering, MSc in transport phenomena (mass, momentum, and heat transfer), and PhD in numerical simulation techniques.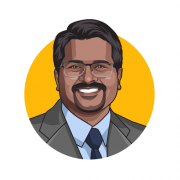 Dr. Pradyumna Goli, Business Development Manager, E-Mobility Henkel Corp
Dr. Pradyumna Goli Business Development Manager, E-Mobility Henkel Corp. Pradyumna Goli 'PG' is Business development manager focusing on e-mobility segment at Henkel, prior to this role he was scientist, developing products for thermal management in various applications.
I'm a scientist who has made an effortless leap from academia to business. I've spent most of my life immersed in scientific study and applying my knowledge to design new and innovative concepts for applications in the Nanotechnology field. My focus these days is on developing strategies to optimize supply chain and developing business plans to successfully launch new products.
My academic journey began with learning to design Integrated circuits, and evolved into a quest for understanding properties of semiconductors and how sub atomic particle behaviour in these materials helped to shape the electronics industry as we know today. My work in the Nanotechnology field attracted the attention of Dr K. S. Novosolev (Physics Nobel Laureate, 2010) and we collaborated on a project and published a paper. My academic work is well recognized within the global scientific research community.
After earning my PhD, I joined my present company where everything I design is focused on performance, reliability and sustainability. It's clear that business strategy and marketing are pivotal to my company's continued success. My increasing involvement in these two areas prompted me to pursue an MBA. Leveraging my scientific research experience and business skills beyond R&D, I'm focused on making high impactful contribution to the business world.
I have an avid interest in all things related to business strategy, constantly absorbing industry insights, monitoring consumer behaviour trends and the changing market landscape. I thrive in fast-moving, dynamic environments and I am a quick learner, adapting easily to any situation. I love solving problems, especially if they push me out of my comfort zone. I have strong interpersonal skills, a good communicator; I think it's important to be able to explain complex ideas in readily understandable terms.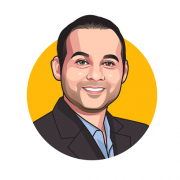 Tom Resh, Reliability, Test, and Validation Engineering Leader- EV, Batteries, Consumer Electronics, Military, and Space Vehicle, Nikola Motors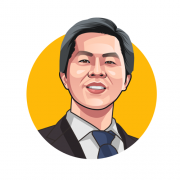 Sumin Zhu, CEO & Co-Founder, Ampcera Inc.
Sumin Zhu received PhD in materials science and engineering (ceramics) from Missouri University of Science and Technology in 2008. He also completed the MBA-level strategic marketing program from Cornell University. In his professional career, he worked at several multi-national companies in various roles in R&D, product development, marketing and sales, and business management.
Sumin and his cofounders started Ampcera Inc. with the mission to commercialize advanced solid-state electrolyte materials and accelerate the development of next generation lithium batteries with doubled energy density, faster charging, better safety, and lower cost.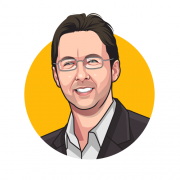 Kevin Hales, Regional Sales Manager, Akzonobel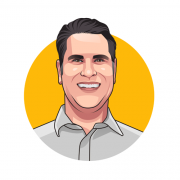 Peter Blume, President & Founder of Bloomy
Peter Blume is President and founder of Bloomy, a leader in automated test equipment for battery test and simulation.
Peter has presented at many conferences including the Advanced Automotive Battery Conference (AABC), The Battery Show, and the Automotive Test Expo. Peter is the author of The LabVIEW Style Book (Prentice Hall, © 2007), the industry standard for LabVIEW development style, and has published technical articles in publications including EE – Evaluation Engineering, EDN, Electronic Design, Desktop Engineering, and Test & Measurement World.
Peter has a BS in Electrical and Computer Engineering from the University of Connecticut, and is an inductee of UCONN's Academy of Distinguished Engineers.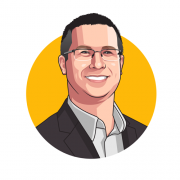 Grant Gothing, Chief Technology Officer at Bloomy
Grant Gothing is Chief Technology Officer of Bloomy, a leader in automated test equipment for battery test and simulation.
Responsible for Bloomy's technology roadmap, Grant guides the development of the company's portfolio of innovative products and intellectual property. He directs all research and development initiatives at Bloomy and builds collaborative relationships with customers and partners to identify upcoming trends and strategic opportunities requiring innovation.
Grant has overseen the development of numerous validation and production systems for mission-critical and emerging applications, including BMS and advanced-chemistry batteries. Grant has a BS and MS in Mechanical Engineering from Virginia Polytechnic Institute and State University.
He has been working in the automotive industry for the past seven years and has a broad background in additive materials and electrical components.
During the last three years he was intensively working with HV energy storage systems and projects, both with the OEM's and Tier Suppliers throughout North America, with a main focus on leak testing, sealing, and thermal management.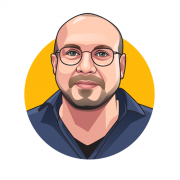 Christian Freundel, Expert and Senior Application Engineer
Christian is one of the leak test experts worldwide and a founding member of our German R&D entity, ZELTWANGER Dichtheits- und Funktionsprüfsysteme.
He has 20+ years of practical experience as application engineer in leak testing and a very comprehensive knowledge of all possible aspects, both capabilities and limitations.
He successfully developed 1000+ applications for customers. For the last 10+ years he worked together with many OEMs regarding feasibility studies for HV battery systems, cycle time optimizations and validation tests of the entire test processes.
With his involvement and support many manufacturers successfully launched their BEV-, Hybrid-, or FC-battery productions around the world.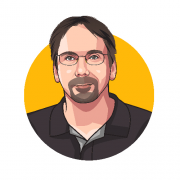 Tom Osesek, Application Engineer & Project Manager
Tom is holding an Associate degree in Laser Technology and has more than 20 years' experience with industrial high-tech systems used in Automotive industries across North America, covering leak test applications and laser technology.
His roles included many years in service management and project management – where he managed large projects at automotive OEM's and Tier suppliers.
Today, he is the subject matter expert on all leak testing applications in North America, including all applications and requirements of HV battery modules and battery packs.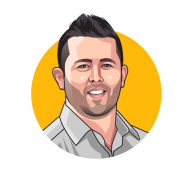 Ryan Takacs, Sales Manager, Automotive & e-Mobility
Ryan manages our business of "Leak Testing & Automation" as Sales Manager covering all Automotive & E-Mobility applications in North America (Michigan office).
He has been working in the automotive industry for the past seven years and has a broad background in additive materials and electrical components.
During the last three years he was intensively working with HV energy storage systems and projects, both with the OEM's and Tier Suppliers throughout North America, with a main focus on leak testing, sealing, and thermal management.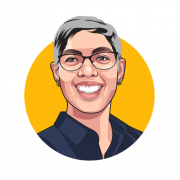 Aida Rahim, PhD, Senior Applications Engineer, Luna
Dr. Rahim joined Luna's Applications Engineering team in August 2011. During her time at Luna, she has been heavily involved in the application and development of high definition distributed fiber optic sensing (HD-FOS) to various applications spanning automotive and aerospace industries.
Her research and applications work has included implementing HD-FOS on lithium ion batteries for temperature monitoring, in thermoplastic induction welded parts and in variety of structural testing applications. Dr. Rahim holds a B.A. and M.Eng. in Mechanical Engineering from the University of Cambridge, and a Ph.D. in Mechanical Engineering from MIT.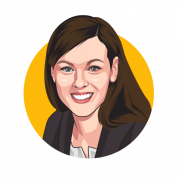 Dr. Veronika Obersteiner, Project Manager – AVL
Dr. Veronika Obersteiner has studied Technical Physics at the Graz University of Technology in Austria with specialization on quantum-mechanical simulation in the field of organic electronics. After her doctoral studies she joined the structural and thermal simulation group at AVL List GmbH in Austria, where she focused on battery thermal, safety and lifetime simulation.
In her current role, she is responsible for development process innovation in the area of electrification. One of the focus topics is developing solutions to analyze, optimize and predict the electric range and battery life in electric vehicle fleets.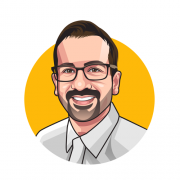 Dr. Waldemar Linares, Advanced Simulation Technologies AVL Powertrain Engineering, Inc.
Waldemar Linares obtained his bachelor's degree in Mechanical Engineering from Universidad De Los Andes, his masters of science Degree in Reciprocating Internal Combustion Engines from Universidad Politecnica de Valencia and later his Doctor of Philosophy Degree in Propulsive Systems in Transportation from Universidad Politecnica De Valencia.
From March 2012 to March 2015, Dr. Linares held the role of Senior Development Engineer on Exhaust Aftertreatment Systems (Diesel Engines & Gasoline Engines) for AVL List GmbH in Graz – Austria, in April 2015, Dr. Linares was promoted to the role of Project Manager – Model-Based Development, and in January 2017, Dr. Linares was promoted to the role of Group Product Manager for AVL's automotive particle counting instrumentation. In June 2018, Dr. Linares was yet again promoted – to the role of Business Development Manager – Advanced Simulation Technologies (AST) for AVL North America, a specialized position he continues to hold today.
Dr. Linares has over 20 publications and numerous presentations in the public domain, he has given numerous invited talks at major conferences and workshops worldwide, has completed numerous industry advancement courses, and lead several R&D projects throughout his professional career.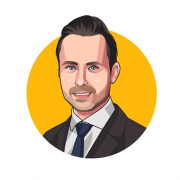 Dr. Armin Traussnig, Simulation and System Development Thermal Management – AVL
Education
PhD: "A framework for model based development and assessment of vehicle thermal control"; Graz University of Technology, Austria
Institute of Automation and Control
Diploma:
Graduated in Aviation Engineering (Diploma Engineer (FH)
University of Applied Science, Graz
Experience
10 years experience in vehicle and battery thermal management development & research:
AVL List GmbH, Graz:
2019 – now Lead Engineer Thermal & HVAC System Simulation Simulation and System Development Thermal Management (DAT)
2017 – 2018 In the role of "Project Manager Specialized", Simulation and System Development Thermal Management (DAT)2010 – 2016 Analysis Engineer (Parttime) CFD Analysis and Thermal management (DAC)
The Virtual Vehicle Research and Test Center, Graz:
2012 – 2016 Senior research engineer and Project Manager
2010 – 2012 Junior research engineer
"Area B / Thermo and Fluid Dynamics"
The Virtual Vehicle Research and Test Center, Graz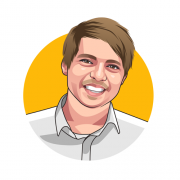 Wolfgang Höfer, Sales Manager – Kerafol
Study: Master of Engineering in the field of process technology including material science at the University in Amberg (Bavaria/Germany). Master Thesis: Computer aided flow simulation (CFD) of welding smoke including thermal effects.
Since more than 2 years I am working for Kerafol as a Technical Sales Manager for Thermal Interface Materials Worldwide Business Development with focus on the segment e-mobility
Special focus on Tier Ones and OEMs to give technical support for thermal issues in the field of electric powertrain (Power Conversions like Inverter, DC/DC Converter and On-board Charger) and Batteries.
I am also working in close cooperation with the manufactures of Dispensing Plants to ensure a close interface between the R&D of new Gap Filler Liquids and the associated processing/handling.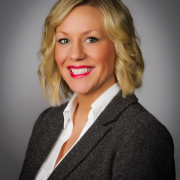 Erica Everett, North America Marketing Manager, E-Mobility, Dow Consumer Solutions
Erica Everett is the North America Marketing Manager for Transportation & e-Mobility within Dow Consumer Solutions. Based in Detroit, Erica is responsible for driving the business strategy and growth for silicones and hybrid technologies for electric vehicles and transportation electronics. She also serves as an inclusion ambassador as an active member of the GLAD global steering committee focused on customer engagement.
Erica has been with Dow for ten years, with majority of her time in sales for various industries delivering growth as a fierce customer advocate. Erica holds a bachelor's degree in Marketing and Business Management from Northwood University, and an MBA from Wayne State University.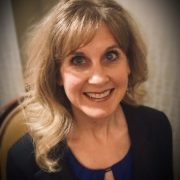 Kate Johnson, Technical Business Development, E-Mobility, Dow Consumer Solutions
Kate Johnson is the Business Development Leader for Transportation & Mobility within Dow Consumer Solutions. Based in Midland, Kate is responsible for developing new business opportunities to support growth for silicones and hybrid technologies in electric vehicles and transportation electronics. She has been a global technical leader in automotive electronics for 8 years leading innovation for key customers. Kate is the recipient of 2 R&D 100 awards for innovation, numerous publications, and an awarded external speaker.
Kate began her career in materials engineering at Ford Motor Company and has been with Dow for twenty years in a variety of technical roles across multiple industries including electronics, appliances, medical, construction, and automotive. Kate holds a bachelor's degree in Chemistry and Economics/ Management from Albion College, and a master's degree in Chemistry from Northwestern University. She has been actively engaged in several industry and standards organizations for decades; a champion of SWE she served as regional president for several years.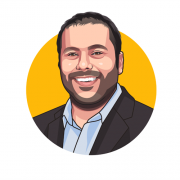 Dr. Tal Sholklapper, Co-founder of Voltaiq
Dr. Tal Sholklapper is a co-founder of Voltaiq and serves as the company's Chief Executive Officer. Prior to founding Voltaiq, Dr. Sholklapper was the lead engineer on a DOE ARPA-E funded project at the CUNY Energy Institute, developing an ultra-low-cost grid-scale battery.
Prior to his work at CUNY, Tal co-founded Point Source Power, a low-cost fuel-cell start-up based on technology he developed while at Lawrence Berkeley National Laboratory (LBNL) and UC Berkeley. Dr. Sholklapper has a BS, MS and PhD in Materials Science and Engineering from UC Berkeley.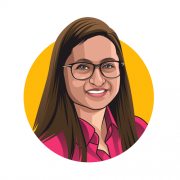 Madhura Medikeri, Engineering Supervisor, Electrified Powertrain, FEV North America Inc
Madhura Medikeri is Supervisor of the E-mobility and Electrified Powertrain controls group at FEV.
After graduating with her Masters' degree from University of Michigan, Ann Arbor in 2012, she joined FEV North America in 2013. Her responsibilities at FEV include hybrid and full-electric powertrain systems development, controls software integration and validation and battery systems development. She also works closely with the Functional safety team at FEV to provide her systems engineering expertise.
She firmly believes that the automotive industry is technologically growing at its fastest pace right now, and that it is important to understand the current and future trends in the industry to contribute to this growth. Battery packs have been transforming the BEV market to a great extent. She, along with other key engineers at FEV have been working on designing and developing cutting-edge battery technology to ensure higher performance and lower costs.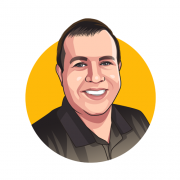 Marc Auger, Business Development Manager – Automotive, Coherent
As a Sales Development Manager, I am focused on growing Coherent's automotive business by finding new and innovative solutions with lasers.
I have previously worked for a resistance projection welding company and Magna's Body and Chassis group. I started my career in production plants supporting stamping and assembly before moving to Metro Detroit holding various positions in product design, sales, business development and R&D.
I have been working with lasers for over 20 years having welded steel and aluminum for body in white and powertrain applications.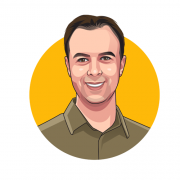 Jean-Philippe Lavoie, Strategic Application Development Manager, Coherent
I have earned my Ph.D. in Physics from Laval University in 2010.
Following my doctorate, I was a product introduction engineer at Coherent. In 2012, I joined the Santa Clara laser applications group as an application engineer working on the development of customer based laser applications.
I am currently managing the Santa Clara applications lab and overseeing the development of strategic laser applications addressing the market demand for laser solutions for challenging materials.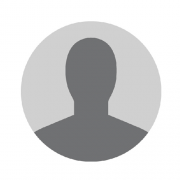 Dr. Dee Strand, Chief Scientific Officer, Wildcat Discovery Technologies, Inc.
Dr. Dee Strand is a Senior Scientist at Wildcat Discovery Technologies, a materials discovery company focused on battery materials and other clean energy applications.
Dr. Strand has over twenty years of experience in materials research, development, and commercialization, primarily in the areas of energy storage and electronic applications.  Prior to joining Wildcat in 2013, Dr. Strand served as a Research Fellow at Dow Chemical, where she was the technical lead in Dow Energy Materials, as well as the Principal Investigator on external research programs with universities and national labs on battery materials.  Dr. Strand also has extensive experience in patent analysis and technical due diligence of new technologies.
Dr. Strand completed her Ph.D. in Analytical Chemistry at the University of Wisconsin-Madison, under the supervision of Professor John Schrag. Her Ph.D. research focused on rheology and birefringence of polymeric solutions. Dr. Strand also holds a Master of Science degree in Chemistry from the California Institute of Technology and a Bachelor of Science degree in Chemistry from North Dakota State University.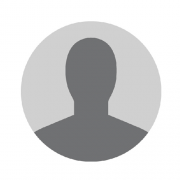 Alex Sammut, Business Development Manager – Electric Vehicles, Lubrizol
Alex is business development manager for thermal management of electric vehicles at the Lubrizol Corporation, a global market-driven, specialty chemical company driving sustainable and measurable results on their mission to help the world Move Cleaner, Create Smarter and Live Better.
Lubrizol is building upon its 30 years of heat transfer experience combined with 90+ years of delivering innovative solutions to OEMs to meet the challenge for the next generation of energy storage and battery thermal management.
Alex spent the first 10 years of his career working at an automotive OEM as an engineer in various groups including EV, hybrids, ICE powertrain and performance vehicles. He joined Lubrizol in 2008.  Alex holds a bachelor's degree in chemical engineering from the University of Michigan.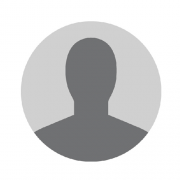 Ben Roberts, Senior Engineer, FEV North America Inc
Ben Roberts is a Senior Engineer at FEV North America. He holds a Bachelor's degree in Mechanical Engineering from Lawrence Technological University and has been with FEV for 5 years.
At FEV his primary function is the lead engineer for eMobility and ePowertrain Design. Ben has lead the design and development for multiple battery and ePowertrain design projects within FEV for OEs is a range of industries such as automotive, agriculture and rail.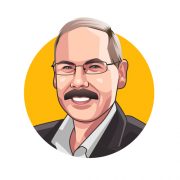 Terry Davis, Global Technical Lead-Batteries, Application Development, COVESTRO
Terry G. Davis is a Principal Engineer/Field Technical Service Manager with Covestro LLC.  Terry holds a Bachelor's degree in Mechanical Engineering from Michigan Technological University.  He began his career with United States Steel, moving to Blue Water Plastics in 1993 then Bayer Material Science in 1998.  In 2015 Bayer Material Science became Covestro LLC.
Since entering the plastics industry, Terry's primary focus has been on design, engineering and application development for plastic components for automotive, solar, LED lighting, and thermally conductive plastics.  He has been involved with application development for plastic material in batteries since 2013.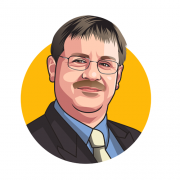 Rudy Gorny, Global EVBP Product Development Lead, Product Technology, COVESTRO
Rudy Gorny has a Ph.D. in organic chemistry.  He started working for Covestro in 1997 in the plastics R&D labs in Germany where he developed innovative new Makrolon® sheet resins primarily for the architectural and safety glazing market.
In 2003, Rudy transferred to Pittsburgh where he has held various positions in Product & Application Development and Marketing for polycarbonate, its blends and for polyurethanes in nearly all markets that Covestro serves.  He has also worked in Program Management for the development of new medical devices for Bayer Pharmaceuticals.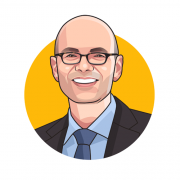 Axel Weiand, Vice President New Business, Onejoon GmbH
Axel Weiand has been Vice President New Business of Onejoon GmbH since 2018. The company, formerly known as Eisenmann Thermal Solutions GmbH, has been acquired by Korean Onejoon Group in January 2020.
It is a leading international supplier of industrial kilns and furnaces, with a main focus in battery materials processing, in the production of carbon fibre and in the processing and sintering of sinter metals and advanced ceramics.
Prior to his current position, Axel Weiand has been on a two years assignment as Management Director of TELOS Global in Tennessee / USA, a Start Up of the Eisenmann Group in the area of Lightweight Materials. He has been in different positions within the Company since 1997. His Background is a Master of Mechanical Engineering and a Master of Business Administration. In his current position, his focus has been on the development of customized furnaces for the processing of new battery raw materials.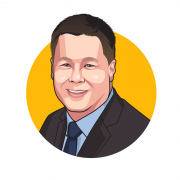 Dave Malobicky, General Manager & Team Leader, PPG's Mobility Business
Dave Malobicky has been with PPG for 24 years and is the General Manager and team leader for PPG's Mobility business.
PPG's Mobility business is focused on developing new coatings technologies for lithium ion batteries, battery packs and coatings that enhance the performance of autonomous and battery electric vehicles.
Throughout his career, Dave has leveraged his extensive experience in launching new products to drive customer value and improved product performance. Prior to his Mobility role Dave held multiple leadership positions including Commercial Director PPG Mobility, General Manager Electronic Materials PPG Industrial Coatings and Business Manager in PPG's Aerospace business unit. Dave holds an MBA from Saint Francis University and a bachelor's degree from West Virginia University.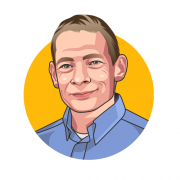 Peter Vervoort, Vice President – Product Development & Technology
Peter Vervoort joined Onejoon in 2013 and currently holds the position as Vice President Process Development and Technology at Onejoon GmbH.
The company, formerly known as Eisenmann Thermal Solutions GmbH, has been acquired by Korean Onejoon Group in January 2020. It is a leading international supplier of industrial kilns and furnaces, with a main focus in battery materials processing, in the production of carbon fibre and in the processing and sintering of sinter metals and advanced ceramics.
After receiving his Masters in Materials Engineering and 4 years of fundamental research at Delft University, he spent 25 years at different furnace suppliers focusing on development, engineering and start-up of various types of heat treatment equipment resulting in numerous publications and a dozen patents. At Onejoon his focus is on development of sustainable processing techniques for anode and cathode materials for automotive applications.
Together with a young team of engineers Peter Vervoort is responsible for Onejoon GmbH's tech center with pilot plants for thermal processing of various materials.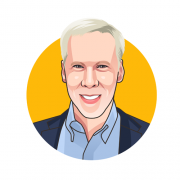 Joseph Kaiser, Vice President of Product & Market Development, Materion
Joe Kaiser has been a technology leader at Materion for twenty-four years.
He holds a Master's degree in Materials Engineering from MIT and is Materion's Vice President of Product Development for clad and composite metals. Joe has numerous worldwide patents related to innovative material systems in a wide range of applications. He and his team focus on creating new and innovative materials that enable cost effective, performance enhancing composites for battery and charging solutions.
Early in his career, Joe worked for global leaders in steel and precious metal production. He brings that broad metallurgical background to the creation of technically sophisticated multi-alloy innovations that meet the structural and connectivity challenges of automotive electrification.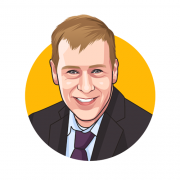 Dr. Mark Boyle, Product Manager at AMADA WELD TECH INC.
Dr. Mark Boyle and his team focuses on the development and support of products for a wide range of technologies, including laser welding, resistance welding, microTIG welding, reflow soldering, laser marking, laser cutting and laser micromachining.
As a leader in micro welding processes, AMADA WELD TECH provides equipment solutions for tab-to-cell and tab-to-buss bar welding manufacturing in the battery industry. Mark Boyle and his team look out for emerging trends and requests in this area for future process and product development.
Earlier in Mark Boyle's career, he focused on a range of laser based applications using cw and pulsed fiber, diode-pumped solid-state (DPSS), and ultrafast lasers.  He obtained a BS in physics from the University of Texas at Austin and a PhD in physics with the specialty of laser-matter interaction from the Free University in Berlin, Germany.
Mark Boyle is a member of the American Welding Society.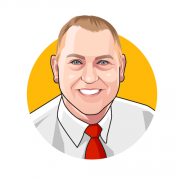 Daniel D. Sickafoose, Director of Business Development at AMADA WELD TECH INC.
Dan has more than 30 years of engineering and sales experience in laser and resistance welding systems. He currently focuses on identifying and developing new business opportunities for AMADA WELD TECH, driving the company's future business and revenue, and building and expanding the presence of the AMADA WELD TECH brand and its products in the Americas.
Prior to joining the company, Dan lived in Detroit and worked as the National Sales Manager for a systems integrator providing bespoke laser and resistance welding systems to the automotive industry.
Dan obtained a BS in Metallurgical Engineering from The Ohio State University in Columbus, (Go Bucks!) and later went on to become a certified Quality Engineer.
He lives in Santa Clarita, CA, and enjoys staying active, singing karaoke, watching OSU football, and spending time with family and friends.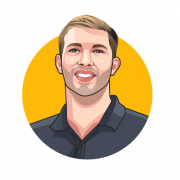 Rob Kaminsky, Technical Service, Business Development Engineer, Arkema Inc
Rob Kaminsky is a technical service and business development engineer in Arkema's high performance polymer division.
He is the group's powder coating specialist who supports developments in the automotive market. Located at Arkema's North American headquarters in King of Prussia Pennsylvania, Rob manages a powder coating lab where he is able to test cutting edge coating solutions on customer parts.
The main product lines that Rob supports are Arkema's Rilsan® Polyamide 11, Kynar® PVDF, and Kepstan® PEKK.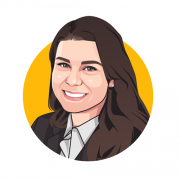 Alysha Liebscher, Business Development Manager – Electric Vehicles, Morgan Advanced Materials
Alysha Liebscher has been involved in the lithium ion space for the last five years and has been with Morgan Advanced Materials since 2014.
She is currently in charge of business development for electric vehicles, focusing on the integration of thermal runaway protection into future platforms.
Alysha has a M.S. in engineering and entrepreneurship and B.S. in chemical engineering from the University of Notre Dame.