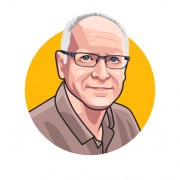 Steve Perry, EPE Thermal & Climate Systems, FORD
Growing up in Southern California, Steve Perry was a car enthusiast and motorsports fan from early on. He received his Mechanical Engineering degree from UC Santa Barbara and his first automotive related work was in the Business Development department at DENSO Sales California.
He moved to Michigan to work for Valeo Climate Control mid-career and then transitioned to work for Ford. Steve has held various roles in Ford Climate Control and as an Interiors team leader. In 2018, Steve moved into Electrified Powertrain Engineering at Ford to leverage both his thermal background and product launch experience.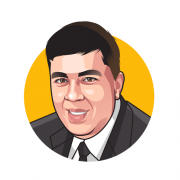 Professor Rajit Gadh, Director, SMERC, CAEV, Esmart Areas : Smart Grid, EV & Smart EV Charging. Microgrid, Autonomous Vehicle, UCLA
Rajit Gadh has over 25 years of experience in research and development, creating technology and leading technology teams to performing R&D and leading all the way to advanced technologies and products. His current interests are in Smart Grids, Electric Vehicles and their smart charging on the grid, micro-grids, smart renewable integration on the distribution grid, and, Internet of Things (IOT) and their application to smart grids and smart appliances.
He has been Principle Investigator from UCLA on a $120 Million funded project to Los Angeles Department of Water and Power (LADWP) from US Department of Energy (DOE) for investigating Smart Grid Technologies in the utility's distribution grid. He is focused on Electric Vehicle (EV) Integration into the Power Grid, Demand Response with Smart Appliances and Smart Homes, and, Microgrid control with battery storage in the presence of renewables, EVs and loads.
He has lectured in various countries including Belgium, Brazil, Canada, China, England, France, Germany, Holland, Hong Kong, India, Italy, Japan, Mexico, Singapore, South Korea, Spain, Taiwan, and, Thailand.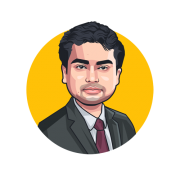 Dr, Prahit Dubey, PH.D, Technical Lead, Thermal Engineering, Romeo Power Technology
Dr. Prahit Dubey is passionate about developing thermally efficient systems that can make a sustaining positive impact on the planet. His interests in green vehicle and energy storage technologies brought him to Romeo Power, where he currently works as the technical lead and manager of the thermal engineering group.
At Romeo, he dedicates his time in development of thermally efficient battery packs and systems for passenger cars, trucks, and high performance vehicles. Prior to joining Romeo, he worked at Siemens PLM as a Senior CFD Engineer and helped OEMs achieve high thermal performance at component and vehicle level. Dr. Dubey obtained his MS and PhD in Mechanical Engineering (CFD and Thermal Science) from the University of Cincinnati, OH.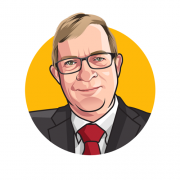 Bret A. Trimmer, Applications Engineering Manager, NeoGraf Solutions
Bret A. Trimmer holds a BSChE and an MBA.
The first twenty years of his career were spent in the semiconductor and electronics industry, holding positions in engineering, sales, and product management with Olin Microelectronics, Arch Microelectronics, FlipChip International, and Amkor Technologies.
Bret joined NeoGraf Solutions (formerly GrafTech International) in 2010, where he has held positions of Applications Engineering Manager, Sales Manager, and Business Development Manager.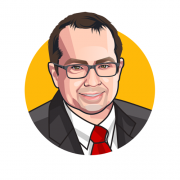 Stephen Neuman, Business Development Manager – Electric Vehicles, HB Fuller
Stephen Neuman is the business development manager for Electric Vehicles at H.B. Fuller, a global manufacturer of adhesives and sealants. Stephen is an expert in bonding and sealing applications in and around EV battery packs, modules, electric powertrains, and various body structure applications.
Stephen believes that adhesives and sealants will play a major role in enabling mass electrification of automobiles. Living in Detroit, Mich., Stephen has over 15 years of experience in the global automotive industry. He holds a master's degree in business administration from the University of Michigan and a bachelor's degree in mechanical engineering from the University of Iowa.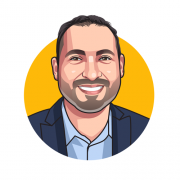 Hamid Sayadi, Co-Founder, Sales and Customer Success, Evolectric
Hamid brings two decades of experience successfully launching new products, establishing new markets and increasing revenue across battery, clean energy, consulting, and start-up markets.
He previously served in leadership positions at Romeo Power, Alexander Technologies, and GP Batteries and founded Vertical Power Integration. Hamid takes care of the sales process and ensures that Evolectric customers' needs are met and projects reach successful completion. He has a Bachelor of Science degree in Electrical Engineering from Sweden's Dalarna University and a dual master's degree in Electrical Engineering and Business Administration from San Diego State University.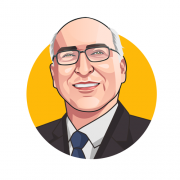 Ahmad Pesara, Chief Energy Storage Engineer, NREL
Ahmad Pesaran is the chief energy storage engineer for NREL's Center for Integrated Mobility Sciences. He has worked at NREL since 1983 on various energy-efficiency technologies in buildings, ocean-thermal energy conversion, advanced air conditioning, and automotive batteries. He has co-authored more than 100 journal articles and technical papers on energy storage and electric-drive vehicles.
Currently he supports the U.S. Department of Energy (DOE) Vehicle Technologies Office (VTO) with battery recycling, battery manufacturing, and low-cobalt cathode development projects. He also serves on the electrochemical energy storage technical team and workgroups of the U.S. DRIVE (Driving Research and Innovation for Vehicle efficiency and Energy sustainability) program.
He started working on batteries, ultracapacitors, hybrid electric, battery electric, and fuel cell vehicles in 1995, collaborating with car and battery manufacturers on battery thermal analysis and battery thermal management issues.
Until 2017, he was the manager of NREL's energy storage research team working on high energy anodes, electrode coatings, battery thermal analysis and evaluation, lithium-ion battery safety modeling and evaluation, three-dimensional electrochemical-thermal modeling, techno-economic analysis of batteries for electric vehicles, and post-vehicle battery second use. From 2010 to 2016, he was the technical lead for DOE's Computer-Aided Engineering for Electric Drive Vehicle Batteries (CAEBAT) program.
From 2016 to 2018, he was on detail in Washington, D.C. as a technical advisor to the VTO Battery R&D Program, supporting extreme fast charging of electric vehicle batteries, battery processing and manufacturing projects, and battery recycling.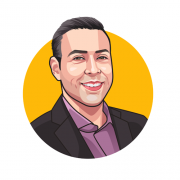 Bill Beverley, Co-Founder, Technology and Engineering, Evolectric
Bill is Co-Founder of Evolectric. He leads its technical programs and provides subject matter expertise in electric propulsion, including battery, powertrain, and electrical. He utilizes application specific approaches to design-for and mitigate-out thermal performance challenges.
Bill brings fifteen years of combined experience in systems engineering leadership in both aerospace and automotive. He holds multiple patents in electromobility designs. Bill has held leadership positions at IndiEV, Romeo Power, Faraday Future and has served as project lead for the global aerospace control systems company Moog. Bill has a Bachelor of Science degree in Mechanical Engineering from California State University, Long Beach.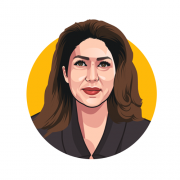 Azita Soleymani, Ph.D., Director, Electronic Cooling Solutions, Inc.
I am an Engineer with solid training in design, testing, simulation, optimization and trouble-shooting of thermal solutions; PhD with over 15 years of experience in simulation and optimization of highly convoluted multi-physics multi-scale systems; Solid experience in setting-up, building and exporting ROM to create real-time system level model (in Digital Twin platform) of complex cyber-physical systems. experienced in thermal characterization at component and system level in electronic enclosures, battery packs and HVAC systems; highly skilled in design, selection, testing and modeling of cooling-plates, heat spreaders, fans, pumps, fin, heat exchangers, heat-pipes, and two-phase flow cooling systems; BSc in Chemical engineering, MSc in transport phenomena (mass, momentum, and heat transfer), and PhD in numerical simulation techniques.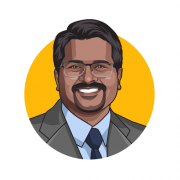 Dr. Pradyumna Goli, Business Development Manager, E-Mobility Henkel Corp
Dr. Pradyumna Goli Business Development Manager, E-Mobility Henkel Corp. Pradyumna Goli 'PG' is Business development manager focusing on e-mobility segment at Henkel, prior to this role he was scientist, developing products for thermal management in various applications.
I'm a scientist who has made an effortless leap from academia to business. I've spent most of my life immersed in scientific study and applying my knowledge to design new and innovative concepts for applications in the Nanotechnology field. My focus these days is on developing strategies to optimize supply chain and developing business plans to successfully launch new products.
My academic journey began with learning to design Integrated circuits, and evolved into a quest for understanding properties of semiconductors and how sub atomic particle behaviour in these materials helped to shape the electronics industry as we know today. My work in the Nanotechnology field attracted the attention of Dr K. S. Novosolev (Physics Nobel Laureate, 2010) and we collaborated on a project and published a paper. My academic work is well recognized within the global scientific research community.
After earning my PhD, I joined my present company where everything I design is focused on performance, reliability and sustainability. It's clear that business strategy and marketing are pivotal to my company's continued success. My increasing involvement in these two areas prompted me to pursue an MBA. Leveraging my scientific research experience and business skills beyond R&D, I'm focused on making high impactful contribution to the business world.
I have an avid interest in all things related to business strategy, constantly absorbing industry insights, monitoring consumer behaviour trends and the changing market landscape. I thrive in fast-moving, dynamic environments and I am a quick learner, adapting easily to any situation. I love solving problems, especially if they push me out of my comfort zone. I have strong interpersonal skills, a good communicator; I think it's important to be able to explain complex ideas in readily understandable terms.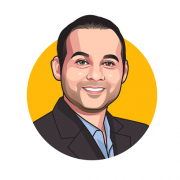 Tom Resh, Reliability, Test, and Validation Engineering Leader- EV, Batteries, Consumer Electronics, Military, and Space Vehicle, Nikola Motors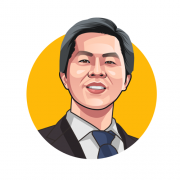 Sumin Zhu, CEO & Co-Founder, Ampcera Inc.
Sumin Zhu received PhD in materials science and engineering (ceramics) from Missouri University of Science and Technology in 2008. He also completed the MBA-level strategic marketing program from Cornell University. In his professional career, he worked at several multi-national companies in various roles in R&D, product development, marketing and sales, and business management.
Sumin and his cofounders started Ampcera Inc. with the mission to commercialize advanced solid-state electrolyte materials and accelerate the development of next generation lithium batteries with doubled energy density, faster charging, better safety, and lower cost.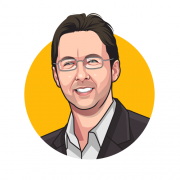 Kevin Hales, Regional Sales Manager, Akzonobel